Adam Quiat Second Recipient of UL Fellowship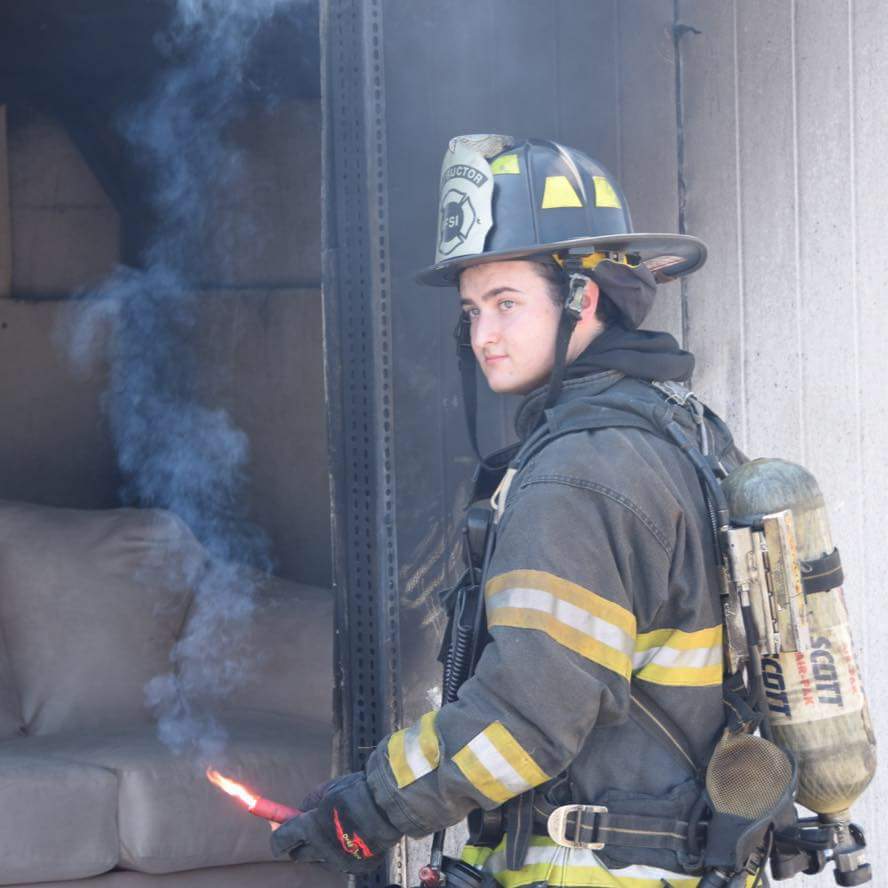 Adam Quiat, a graduate student in the University of Maryland (UMD) Department of Fire Protection Engineering (FPE), is the second recipient of UL's Fire Safety Research Institute Fellowship, established in 2017. Quiat will use the funding to test a research topic, as yet undetermined, that will benefit the fire service community.
"Fires have intrigued me since I built my first camp fire at a young age. However, it was not until I began my undergraduate career that I learned I could pursue an engineering profession involving fire," Quiat said. "Fire protection research interests me because it provides me with the opportunity to improve the safety of firefighters around the globe."
Quiat's undergraduate studies at the Illinois Fire Service Institute (IFSI) included work on a National Institute for Standards and Technology (NIST)-funded project that will analyze the impact repetitive thermal exposures can have on firefighter Self-Contained Breathing Apparatus (SCBA) face pieces.
"The face piece has been identified as a vulnerable element of the personal protection equipment ensemble and I am proud to be working to characterize the effects of fire environment exposures on the mechanical properties of the mask," Quiat said. "By exposing the masks to a radiant heat panel, specific heat exposures can be replicated for various face pieces. After exposure, the masks are subjected to either a tensile test, an impact test, or NFPA compliance testing."
Since his freshman year, Quiat has been a member of the Illinois Chapter of the Society of Fire Protection Engineers, which exposed him to the fire service and public outreach. Serving in various leadership roles such as the society Treasurer, President and current Vice President, Quiat has taught fire safety to elementary school children, and to hundreds of attendees at the University of Illinois Engineering Open House. For the past three and a half years, Quiat has been a member of the Edge Scott Fire Protection District in Urbana, Ill., and has served as a senior firefighter and apparatus engineer.
As a Maryland resident, "I hope to continue serving the public as a member of the College Park Volunteer Fire Department," Quiat said. "Moving forward in my career I hope to have the opportunity to research fire ground operations to isolate components that can be improved for overall firefighter safety. To better develop, understand, and apply fire ground tactics research I believe that it is important to have experience riding backwards and performing required tasks under strenuous conditions."
UL's Fire Safety Research Institute (FSRI) researches fire dynamics in contemporary environments to ensure victim and firefighter survival and safety. The Fellowship supports a FPE graduate research assistant and will be renewed each semester provided the Fellow remains in good academic standing.
For additional information, visit the UL Fellowship page.
Published August 29, 2018