Peter Sunderland weighs in on Baltimore restaurant fires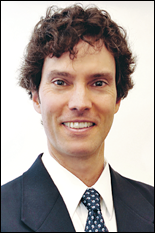 FPE Professor Peter Sunderland was interviewed by the Baltimore Sun last week in regards to a string of restuarant fires in the Baltimore area. The Charles Village Pub, Blacksauce Kitchen and Peter's Inn are all in the process of rebuilding after fires destroyed the buildings.
"Restaurants are prone to fires because of the kitchens — built-up flammable oils in the range hood igniting and open-flame flare-ups, said Peter Sunderland, professor at the University of Maryland's Department of Fire Protection Engineering. 'You have open flames nearby, and all it takes is a fire in your frying pan to ignite everything inside that big hood,'" Sunderland said.
According to the NFPA, roughly 7500 restaurants fell victim to structural fires - caused primarily by cooking equipment - between 2010 and 2014.
Please follow this link to read the article in its entirety:
After fires, Baltimore restaurants face a long road to reopening - 24 Aug 2018.
Published August 28, 2018