FPE Chair James Milke Receives Award from Siemens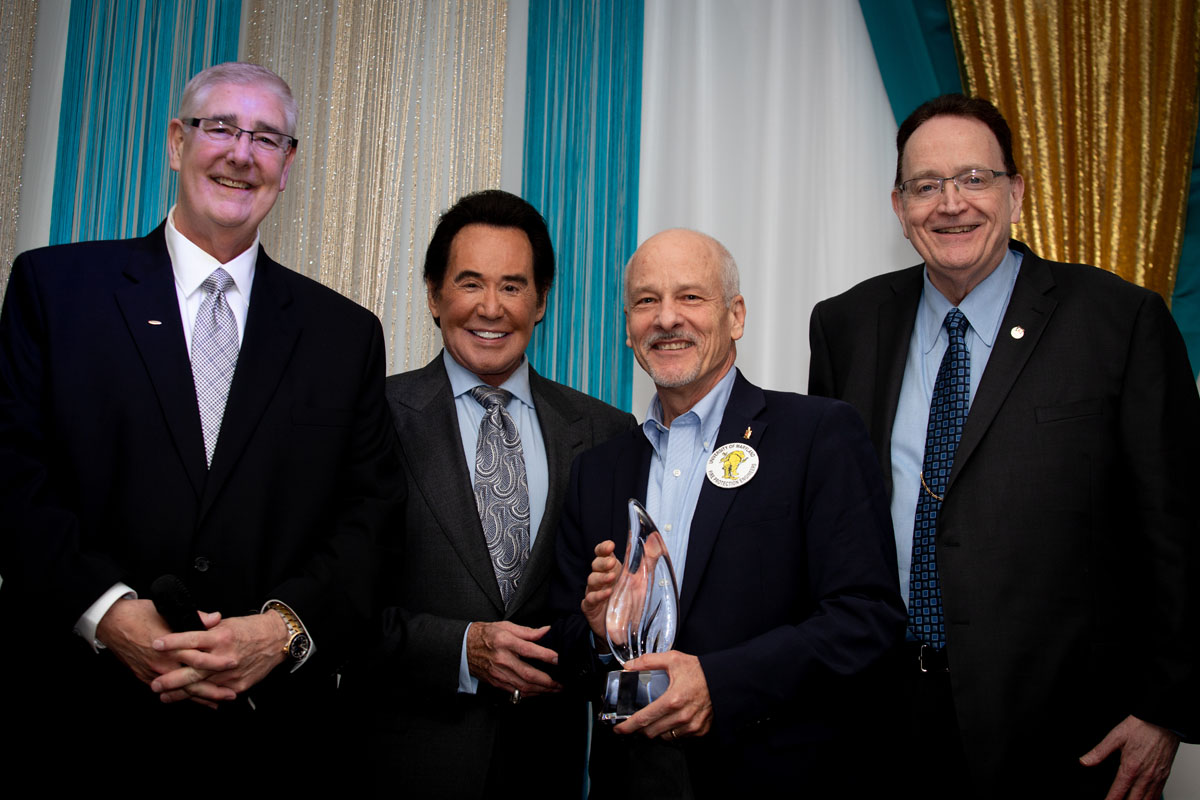 Dr. James Milke was presented with the 2018 Fire Industry Leadership Award by Siemens at the National Fire Protection Association (NFPA) Conference in Las Vegas on June 12. Milke - professor and chair of the Department of Fire Protection Engineering (FPE) at the University of Maryland (UMD) - received the award for his outstanding leadership and accomplishments that have helped progress codes, regulations, technologies and social awareness of the need for advanced fire and life safety practices.
Said Milke, "Learning about this award was a wonderful surprise. I'm highly honored by this recognition, though I've had many people assist me in those achievements. I treasure the special relationships that I've developed over the years with numerous people associated with Siemens Building Technologies."
Milke's principal areas of expertise involve smoke management, fire detection and evacuation analyses. He has served as a research fire prevention engineer at the Center for Fire Research, National Institute of Standards and Technology (NIST); as the fire protection engineer for Fairfax County, VA; and as a consultant to additional organizations.
Dr. Milke is a fellow and past president of the Society of Fire Protection Engineers (SFPE). In addition to the SFPE, he is a member of several professional societies including the NFPA and the International Association for Fire Safety Science (IAFSS). Milke is a member of the Fire Council of Underwriters Laboratories and past member of NFPA Standards Council. He serves on the editorial board of Fire Technology, and is a former chair of the NFPA Technical Committee on Smoke Management Systems and the ASCE/SFPE committee, "Structural Design for Fire Conditions." Milke was also a member of the core group of the FEMA Building Performance Assessment Team for the World Trade Center event on September 11, 2001.
Throughout his career, Milke has published a number of articles on the topics of smoke detection, structural fire protection, and detection, and has received a number of industry awards.
"Dr. Milke's impressive resume speaks for itself," said Dan Finnegan, Manager of Industry Affairs – Fire at Siemens Building Technologies Division. "This man has dedicated his career to fire and life safety. Congratulations, Jim, and thank you for keeping fire and life safety top of mind."
Published June 26, 2018