2018 FPE Team Places 2nd in Alumni Cup Competition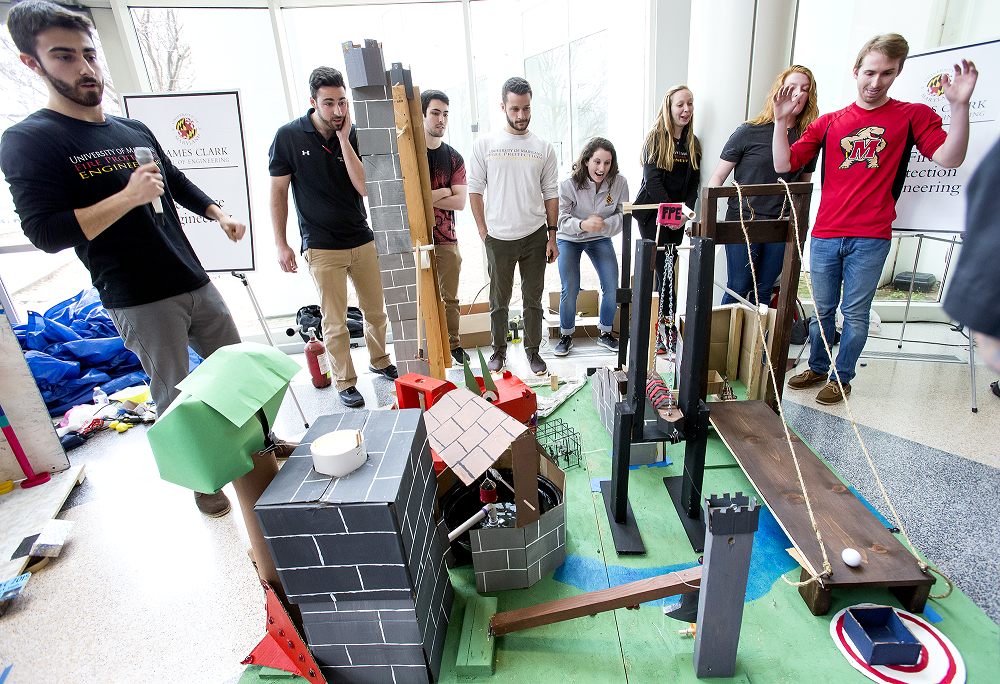 Sponsored by the University of Maryland's Engineering Alumni Network, each department in the Clark School goes head-to-head in a challenge to develop a machine - capable of doing some random task (e.g., hitting a golf ball into a hole) - in an unconventional way, but aligned with their department's discipline. This year, FPE undergrads offered a medieval-themed spectacle, complete with a dragon and flames!
The event was featured in Terp Magazine - to read the news article, A Hole in One, in it's entirety, please follow this link!
To get involved in the Alumni Network (anyone can become a member), or to learn more about the competition, visit the related Clark School webpage.
Published February 27, 2018