FPE Inventions Continue to Make Headlines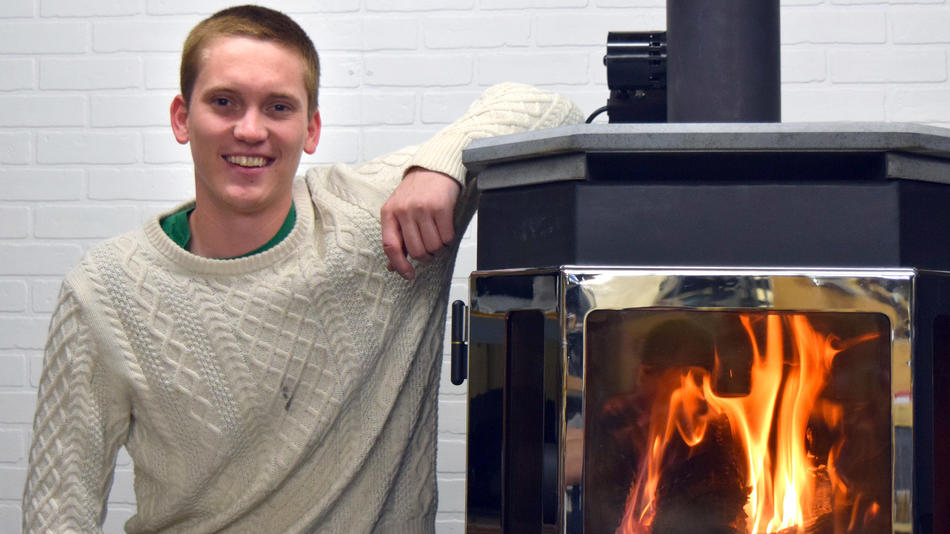 UMD Alumni Ryan Fisher (MS '13) and Taylor Myers (MS '14, PhD Candidate '18) met several years ago while studying fire protection engineering. The duo founded the Baltimore-based company, MF Fire, which offers consumers a clean-energy efficient wood stove at an affordable cost.
"We're bringing a modern technology and a modern look of a product into a traditional space," the 26 year old Fisher told Sun reporter, Sarah Gantz. "There hasn't been much innovation in this space in a long time."
Indeed, the MF Fire Catalyst wood stove is unique because "of advanced technology that makes it possible to control the temperature remotely from a smartphone or tablet. Fisher compared the features to those of a smart thermostat, which can be programmed to prepare your home to a toasty 72 degrees when you arrive home, while keeping temperatures lower while no one is around."
To read the article in its entirety, please follow this link.
Published June 21, 2017