Gollner Discusses West Coast Wildfire Phenomenon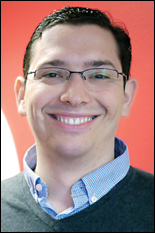 Michael Gollner - an associate professor in the UMD Department of Fire Protection Engineering, and expert on wildland and wildland-urban interface (WUI) fires - has offered multiple interviews to media as of late, including The Baltimore Sun, Air Force Times and Mashable.
Gollner and his students use experiments, as well as combustion and fluid dynamics theory, to help solve problems related to wildland fires and the human environments effected. To learn more about research in the Gollner lab, please watch this Youtube video, or contact Dr. Gollner for more information.
Published August 16, 2018