FPE Research Team Wins 2021 Harmathy Award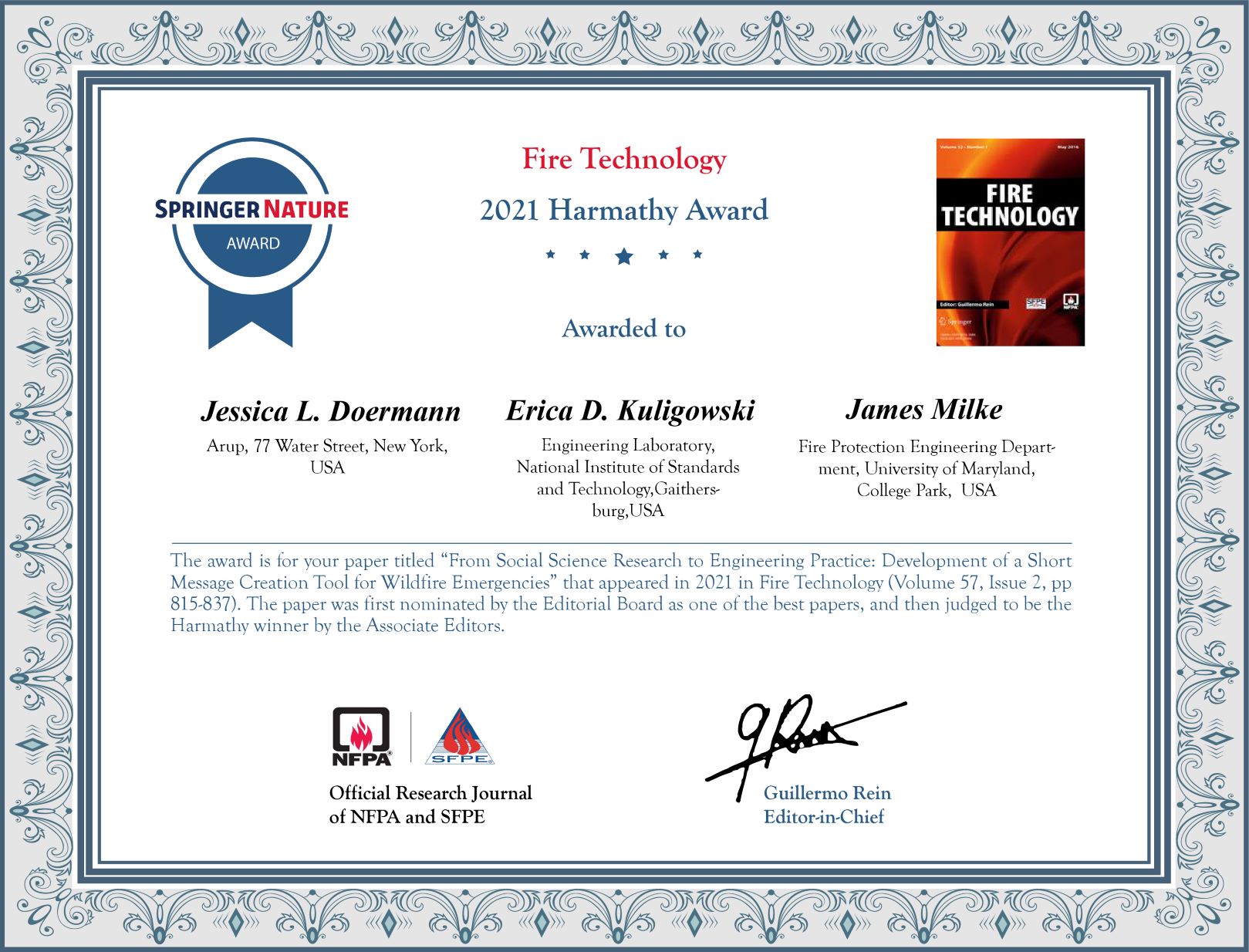 Jim Milke (FPE Professor and Chair), Jessica Doermann (M.S. '19, Arup) and Erica Kuligowski (M.S. '03, RMIT University) have won the 2021 Harmathy Award for best paper in the journal, Fire Technology.
Their paper, entitled, "From Social Science Research to Engineering Practice: Development of a Short Message Creation Tool for Wildfire Emergencies," was published in Springer last year and discusses the more efficient creation of messages during imminent threat emergencies with a focus on wildfires.
The Tibor Z. Harmathy Award is presented annually to the student author who led the best Fire Technology paper. It includes a cash prize of $1,000 from Springer. Follow this link for additional information, including a list of past winners.
Published July 5, 2021