Lannon Awarded FAMA Scholarship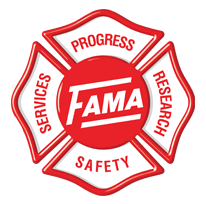 The Fire Apparatus Manufacturers' Association (FAMA) has awarded its 2011 Phillip L. Turner Fire Protection Scholarship to University of Maryland (UMD)—College Park student Chad Lannon.
Lannon, a sophomore majoring in fire protection engineering, received a $5,000 scholarship in recognition of his outstanding academic achievement and commitment to the fire service. The award is given annually by FAMA and is sponsored this year by FAMA member Akron Brass Co.
Lannon is currently a Baltimore County firefighter/first responder at Bowley's Quarters Volunteer Station and is in the process of joining the College Park Volunteer Station.
View story at fireengineering.com
Published November 7, 2011