FPE Hosts 4th Annual Christmas Tree Fire Safety Demonstration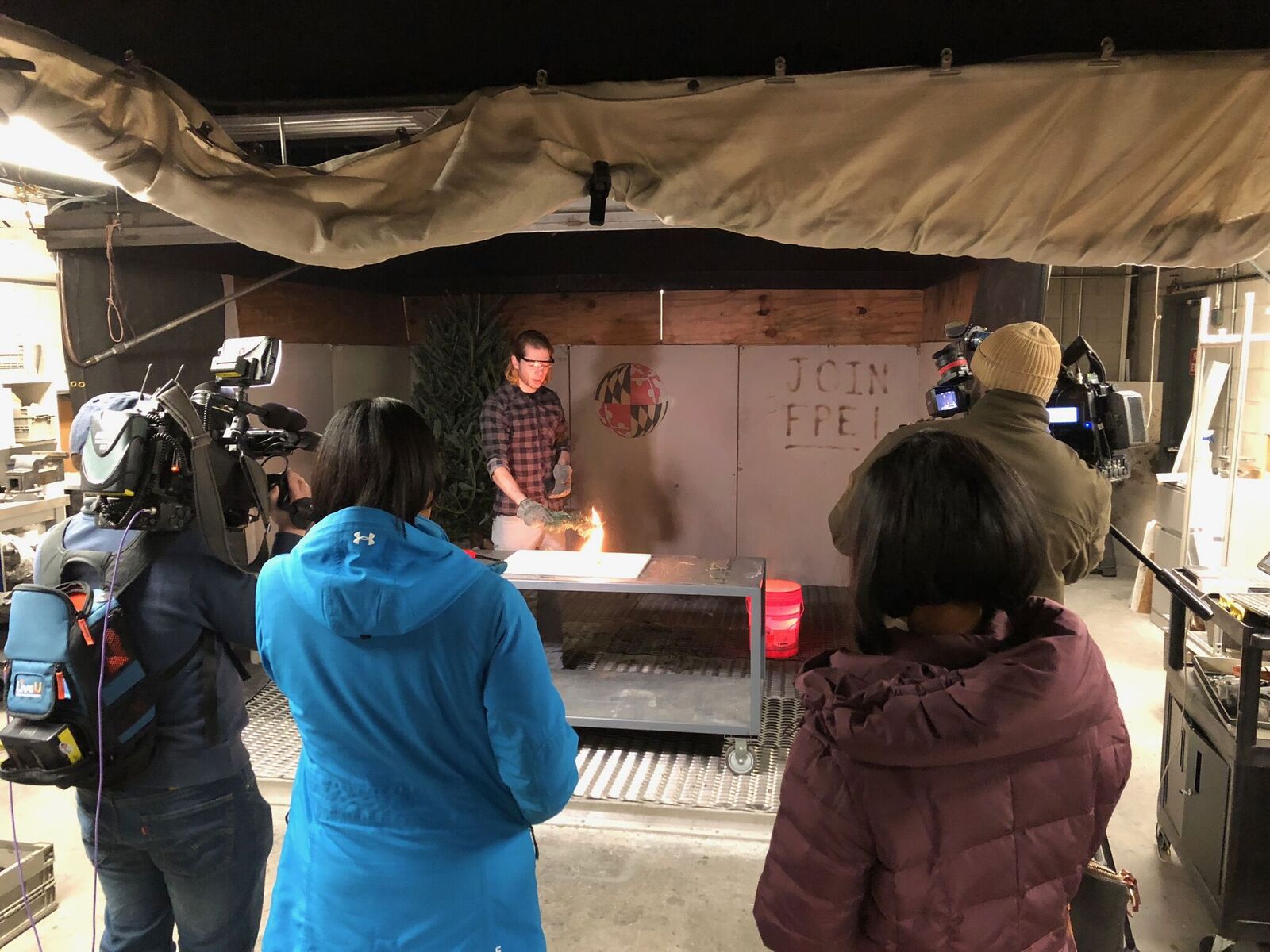 On December 12th, the Department of Fire Protection Engineering at the University of Maryland hosted it's 4th Annual Christmas Tree Fire Safety Demonstration. The event consisted of a series of live fire experiments - on both natural and artificial Christmas trees - to demonstrate the burning behavior of typical Christmas tree fires, especially when they haven't been properly watered. A tree that hadn't received any water for 16 days was quickly engulfed in flames upon ignition, and burned completely in 1 minute 20 seconds.
According to the National Fire Protection Association (NFPA), U.S. fire departments respond to an annual average of 210 home structure fires that begin with Christmas trees. Unfortunately, these intense fires kill, on average, 6 people every year and cause $16M in property damages.
"Christmas tree fires are five times more deadly than the average house fire because those fires burn so quickly and grow so large," said Dr. Isaac Leventon, an FPE alumnus and Postdoc at the NIST Fire Research Division - a reminder that while you're enjoying this holiday season, be sure to maintain a well-watered tree!
Related media:
"UMD scientists show dangers of dry Christmas trees" - WBALTV 11 Baltimore, 12/12/2017
"WATCH Christmas Tree Safety" - Fox45 Baltimore, 12/12/2017
Published December 13, 2017