James A. Milke promoted to Professor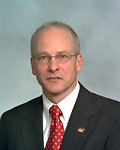 James A. Milke's promotion to the rank of professor has been approved by University of Maryland President C. D. "Dan" Mote, and will be effective July 1, 2008.
"Jim Milke embodies the unique qualities of the Department of Fire Protection Engineering. He is an outstanding teacher and a truly exceptional mentor and advisor for our undergraduate students," says Marino di Marzo, Professor and Chair. "I have heard expressions of esteem, gratitude and affection from countless alumni who see Jim as a major national and international reference point in our field, both in the profession and academics of fire protection engineering. The promotion to full rank recognizes his achievements and holds great promise for his future endeavors. I am extremely proud to have him join me in the leadership of the Clark School of Engineering."
Milke has been a member of the faculty and staff since 1977 and serves as associate chair of the department. His research interests include smoke management, fire detection and analyzing the response of materials exposed to fire conditions. He is director of undergraduate studies for the department and is co-director of the online Professional Master of Engineering program.
During this past year the National Fire Protection Association Board of Directors appointed Milke to the association's Standards Council, a 13-member body charged with overseeing the NFPA codes and standards making process.
Milke has been on sabbatical during the 2007-2008 academic year and has spent time working with colleagues at Arup in San Francisco and London, Underwriters Laboratories, Inc. in Chicago, and at the University of Canterbury in Christchurch, New Zealand.
Published July 10, 2008