FPE @ UMD Seeks Additional Faculty Member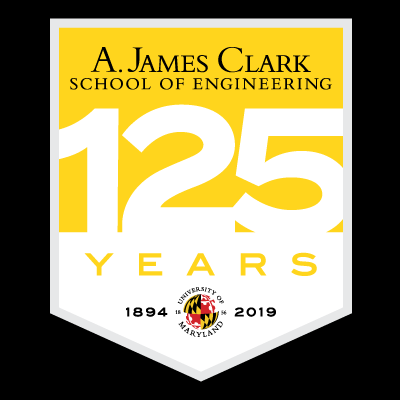 The Department of Fire Protection Engineering (FPE) at the University of Maryland (UMD) offers a challenging opportunity in FPE research and education. Fire safety embraces many topics, including the behavior of fire and smoke; the interaction of fire with people, structures and the environment; fire hazard and risk analysis; and fire safety design, regulation and investigation. Fire research includes, but is not limited to, wildland fire; process safety and explosion; the fundamentals of combustion; suppression; material flammability; structural resistance to fire; and human response and behavior in fire.

Applications and nominations are invited for a tenure-track position at the Assistant/Associate Professor level. Applicants should have a doctorate in a relevant discipline and a proven record in research. Teaching expertise and a background in fire protection are desirable. The position requires establishing a successful externally funded research program and teaching at the undergraduate and graduate levels. Candidates with experimental and/or computational experience are encouraged to apply.

The department offers the only ABET accredited B.S. Degree in Fire Protection Engineering in the United States. The graduate program offers a research M.S. degree and a professional Master of Engineering degree. The department has an active Ph.D. program that is administered by other engineering departments. The department is located in a newly renovated, state-of-the-art facility, with expanded offices and laboratories. Access is also available to additional fire facilities on campus and the campus is in proximity to major government fire laboratories.

Our department is one of eight in the A. James Clark School of Engineering at UMD College Park. The school of engineering has approximately 240 full-time faculty members who are nationally recognized and highly respected in their fields and a research budget of more than $126 million.

A cover letter, curriculum vitae (CV), statements of research and teaching interests, and names of at least three professional references should be submitted electronically to https://ejobs.umd.edu, position number 125438. Women and minorities are particularly encouraged to apply, and candidates who have demonstrated a commitment to working with diverse populations through research, teaching and mentoring are encouraged to identify their experience in these areas.

For best consideration, interested applicants should apply by January 17, 2020; review of applications will begin on January 3, 2020 and will continue on a rolling basis until positions are filled.

Questions about the positions can be directed to the Chair of the Search Committee, Marino diMarzo (marino@umd.edu).

The University of Maryland, College Park, actively subscribes to a policy of equal employment opportunity, and will not discriminate against any employee or applicant because of race, age, sex, color, sexual orientation, physical or mental disability, religion, ancestry or national origin, marital status, genetic information, or political affiliation. Minorities and women are particularly encouraged to apply.
Published November 19, 2019