A Tribute to Dr. Bryan by R. Wayne Powell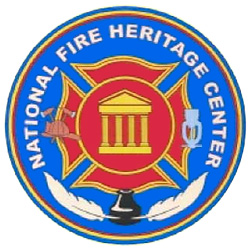 Courtesy of R. Wayne Powell, Executive Director of the National Fire Heritage Center
By now many of you will have heard the sad news of the passing of Dr. John L. Bryan. His family was as committed to his success as he was and for those of us who have gotten to know them we are indeed fortunate. The tributes will be flowing in over the next few days, and appropriately so, but for this gentle man his love of passing along what he had learned was perhaps his greatest professional achievement. He had been in the volunteer and career fire service and was a giant in all aspects of the fire protection disciplines, yet was a quiet and reserved man who never sought to draw attention to himself rather to the business of protecting others from unwanted fire.
Widely regarded as a true pioneer in fire protection, Dr. Bryan was a recognized authority on Human Behavior and Fire. Inducted into the National Fire Heritage Center's (NFHC) Hall of Legends, Legacies and Leaders in 2011, Dr. Bryan was known affectionately as "Prof" by his students. He served as Chair and Professor of the Department of Fire Protection Engineering from the establishment of the department in 1956 until his retirement from the University of Maryland in 1993.
Under Dr. Bryan's leadership, the Department of Fire Protection Engineering at the University of Maryland at College Park evolved from a modest, one-person operation to a mature and vital program serving the fire protection needs of the nation. In recognition of his outstanding service to the University, Dr. Bryan was appointed Professor Emeritus upon his retirement. As a tribute to him and his significant contribution to fire protection engineering education, a group of dedicated alumni initiated endowment of the John L. Bryan Chair in Fire Protection Engineering.
An excellent article on Dr. Bryan, with photo, by NFHC President Ronny J. Coleman appeared in the 2009 NFHC Newsletter, Volume 1, Number 5, beginning on page 7: www.nationalfireheritagecenter.org/NFHCNews5.pdf
Dr. Bryan's wife, Sarah B. Bryan, passed away in 1996. He is survived by daughter Joan, and son Steven.
Dr. John L. Bryan: ACADEMIA AND INDUSTRY
Professor Bryan was selected as the Man of the Year by the Society of Fire Protection Engineers in 1977. In 1986, he received the prestigious Paul C. Lamb Award from the National Fire Protection Association. In 1991, he received the Parmalee Award from the American Fire Sprinkler Association. Professor Bryan was the author of two textbooks and numerous technical papers; he had served as editor of a number of publications. He remained active for decades in the development of national and international fire safety engineering standards.
As an author of fire protection textbooks, Fire Suppression and Detection Systems (multiple editions) and Automatic Sprinkler & Standpipe Systems, he also served as an advisor, author and editor for the U.S. Fire Administration / National Fire Academy's higher education initiatives (evolving over the years as the Open Learning Fire Service Program / OLFSP; Degrees at a Distance / DAAD; and, today's Fire and Emergency Services Higher Education / FESHE initiative). With a number of awards in his name, he served on many distinguished scientific panels and chaired several NFPA Committees.
Dr. John L. Bryan, recipient of NFPA's Standards Medal
The Standards Medal, the highest award given by the Standards Council, recognizes outstanding contributions to fire safety in the development of codes and standards. Dr. John L. Bryan, Professor Emeritus of the University of Maryland, Department of Fire Protection Engineering, performed in various fire service, academic and professional consulting occupations for four decades. Since 1966, he had served voluntarily on NFPA technical committees and remains active on the Building Code/Life Safety Code Means of Egress and Life Safety Code correlating committees. A longstanding member of NFPA's board of directors and Standards Council, Bryan was elected chair during his tenure in both groups. He received the Society of Fire Protection Engineer's (SFPE) Fire Protection Man of the Year honor in 1977 and NFPA's Paul C. Lamb Award in 1986. Bryan was a widely published author whose professional affiliations included SFPE, UL, ASTM, NPQBFS, IAFC, etc.
DR. JOHN L. BRYAN'S RELATIONSHIP WITH THE MARYLAND FIRE SERVICE AND FIRE PROTECTION COMMUNITIES

Dr. Bryan made an extensive study of the Arundel Park Fire of January 29, 1956, where 11 died and over were 250 injured. That fire is regarded as the worst disaster in a public place in Maryland history: www.arundelburning.com/articles/Final%20Article%2010-12-05.pdf
A Message from Dr. Bryan to his students and those that followed about remembering how they were fortunate to benefit from the Maryland volunteer fire service [As posted on the UMD FPE Alumni Club website]:
"The Fire Protection Engineering Department was primarily created by the activities of the Training Committee of The Maryland State Firemen's Association. The Maryland State Firemen's Association was and still is the source of the leaders of the Maryland Volunteer Fire Departments. Maryland's Volunteer Fire Companies and Departments have developed a strong culture of camaraderie. Camaraderie is not only what has been created for alumni, but also fostered over the department's long history. It's this camaraderie that's continued to set us apart from the other engineering disciplines at the University of Maryland. This camaraderie dates back to the department's beginning. J. Millard Tawes, former Governor of Maryland, was the State Comptroller at the time the fire protection engineering program was born. He was President of the Maryland State Fireman's Association and a strong supporter of the fire service overall. It was his support and that of the State Fireman's Association that made the fire protection engineering program possible at the University of Maryland. Every time a graduate of the program goes by a fire station in Maryland, they should say "thank you." If it wasn't for the Maryland Volunteer Fire Service, there would never have been a fire protection engineering program at the University of Maryland."
Dr. Bryan was the last remaining Charter Member of the Bethesda-Chevy Chase, Md., Rescue Squad in Montgomery County, plus was a long-time member of the College Park, Md., Volunteer Fire Department in Prince Georges County. His visits to the National Fire Heritage Center in Emmitsburg drew students from the National Fire Academy/USFA a short distance away who interacted with him for hours.
Many years ago, Dr. Bryan once worked as a paid firefighter at Chevy Chase, Md. fire department (just outside D.C. in Montgomery County). He credited that experience as being critical to his deciding to pursue higher education. He would volunteer to sit the watch – much to the delight of his colleagues – during which times he would read fire publications and learning of a college degree program at Oklahoma State University. He stayed on and received advanced degrees, too, plus also married his wife, Sarah, while there. It turns out that his CCFD experience changed history for him and indeed all of us. Upon graduation he and his wife returned to Maryland and mid-1950s became affiliated with the state's fire service training program, University of Maryland's Fire Service Extension of the College of Engineering, where he was given the opportunity to create an academic degree program in fire protection.
Published October 23, 2014