Nicole Hollywood Recipient of Clark School 2017/18 Student Advising Award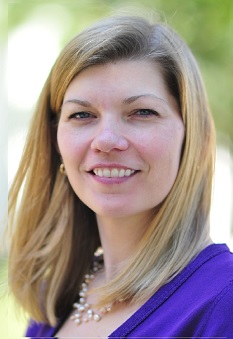 Nicole Hollywood, Assistant Director of Student Services in the UMD Department of Fire Protection Engineering (FPE), is the recipient the Clark School of Engineering 2017/18 Student Advising Award for Professional Staff; an award that recognizes staff excellence in undergraduate and/or graduate student advising.
Hollywood is known for her excellent stewardship, caring demeanor and continuous support of students from the beginning of their studies, through graduation and beyond. Many students credit her with fostering a communal office environment, where employees and students alike enjoy a sense of belonging.
Hollywood started as an academic advisor with the Clark School of Engineering in 2006 before transitioning to lead advisor and recruiter for the FPE undergraduate program. Over the last 5 years, the Department has seen a 40% increase in student recruitment, thanks primarily to Hollywood's efforts.
In 2013, Hollywood founded the Engineering Community of Advisors (ECA) group, which she currently leads. Through her establishment of the ECA, she has helped the Clark School in the creation of new policies and procedures related to combined bachelor's/master's programs, retention initiatives and transfer student retention and recruitment, in addition to technology development and utilization. Other units outside of the Clark School, e.g., the UMD Division of Letters and Sciences and the Office of Undergraduate Studies, have also consulted with Hollywood regarding academic probation programs and group advising initiatives.
Hollywood will be recognized at the Clark School's Annual Honors and Awards Ceremony on April 11th, 2018, at 3:00 pm in the Stamp Student Union.
Published April 6, 2018