IFSC and UL Collaborate on Wildfire-Fire Modeling Study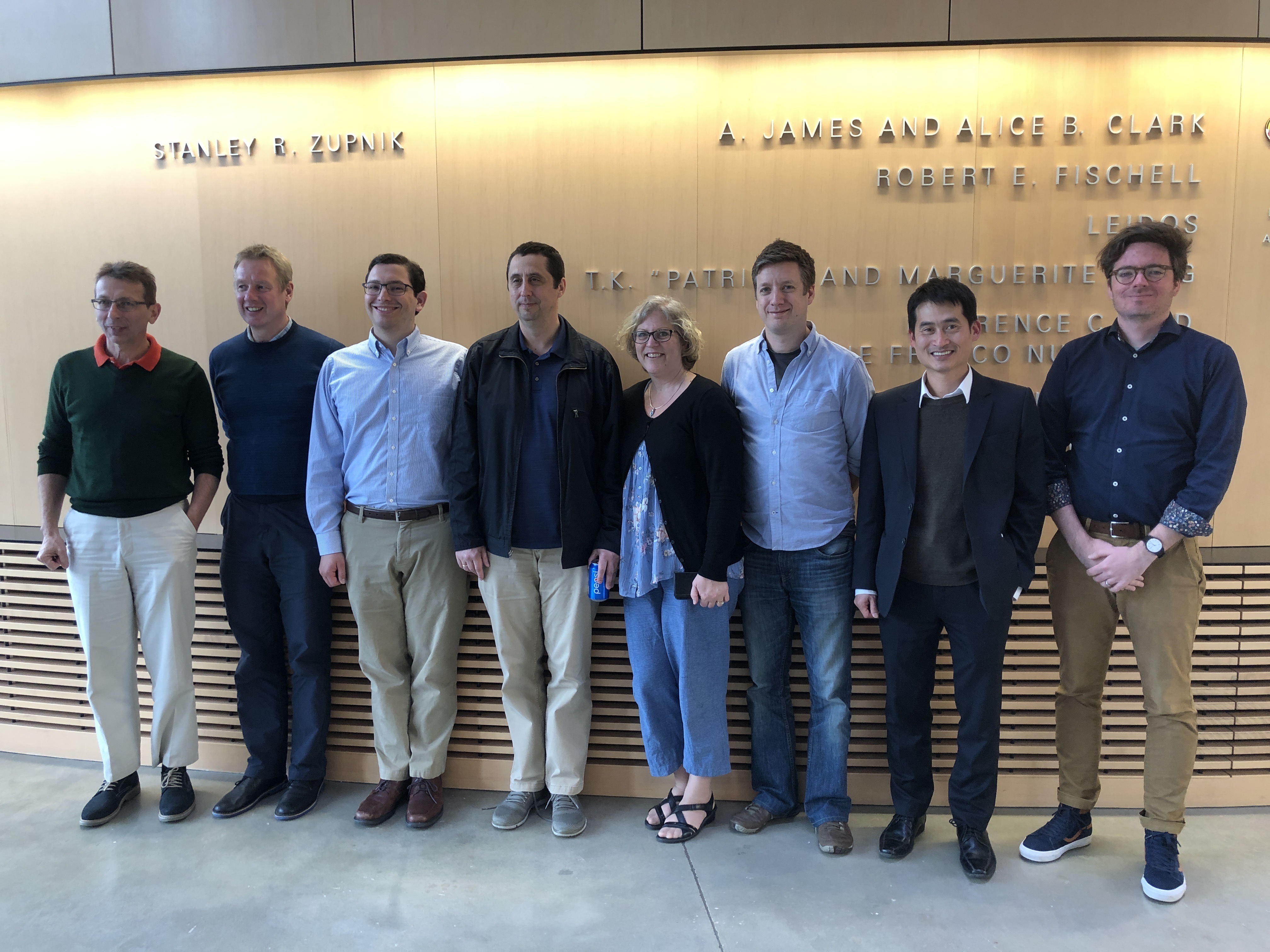 The International Fire Safety Consortium (IFSC) and Underwriters Laboratories (UL) have announced a collaboration on two new worldwide research initiatives designed to create new knowledge and understanding of wildfires and fire modeling.
The IFSC and UL first established a relationship in October 2020 when it became the consortium's first nonprofit partner to add its support in advancing scientific research, knowledge exchange and global collaboration to address unresolved fire safety problems worldwide. These research initiatives represent the next step in advancing fire safety innovation through this growing partnership.
"Fire problems are growing in complexity and are evolving faster than the pace at which we are producing new knowledge and technical expertise," said Arnaud Trouvé, UMD Professor of Fire Protection Engineering. "The IFSC is an attempt to coordinate efforts between leading institutions in fire safety education and research in order to respond to that challenge. We very much welcome this new partnership with UL that will allow us to reach a critical mass on two fire problems with global impact."
Supported by $1M in funding from Underwriters Laboratories, the two projects will involve researchers from across the IFSC and Fire Safety Research Institute (FSRI).
The first research initiative, led by principal investigator (PI) Stanislav Stoliarov, also a professor of fire protection engineering at UMD, will improve understanding of the ignition of wildfire fuels by firebrands, which are burning particles that have the capability of setting additional fires. Firebrands are widely recognized as a key factor in the propagation of wildland fires and have the capability to ignite spot fires up to several kilometers from their origination. They are also known to be a key factor in the propagation and damaging effects of wildland urban interface (WUI) fires. This project will explore the ignition of building materials by firebrands, and relate the ignition propensity to material properties, characterizing the associated thermal and gaseous environments, wind speeds, external radiative heat fluxes, and exposure times. Structural materials will be installed in a bench-scale wind tunnel and subjected to piles of smoldering wood dowels. Gas analyzers will measure the heat release rates and advanced visible and infrared pyrometry will measure the ember and building material temperatures and the heat flux distributions. These processes and findings will be incorporated into new computational models. The project will lead to the improved resilience of structures in wildland fires and new standard test methods.
The second research initiative, led by Trouvé, will improve models for compartment fires, which are fires in a room (or "compartment") within a building. While the fire modeling community has made significant progress in recent years with fire models in free-burn configurations, there is an unmet need to extend this work to compartment fires. This research project aims to address this unmet need, focusing on Computational Fluid Dynamics-based (CFD-based) modeling applied to compartment fires. The project will lead to significant steps forward in understanding complex coupled phenomena, including flow fields, combustion, and heat transfer, as they occur in compartment fires. The project will also evaluate the performance of current fire modeling capabilities in the simulation of compartment fires with a particular focus on the Fire Dynamics Simulator developed by the National Institute of Standards and Technology (NIST). The IFSC research team will seek to identify the best modeling options to simulate radiation heat transfer, flame extinction, soot production, and fuel production due to pyrolysis taking place inside solid flammable objects.
Fires result in hundreds of thousands of deaths each year with financial losses estimated between 1-2% of global Gross Domestic Product (GDP), a total of approximately $76 billion USD worldwide. As a result of pivotal trends in global urbanization, social inequality, climate change, and human migration, combined with substantial worldwide growth of wildland-urban interface (WUI), fire-related damage to structures and other economic losses are worsening and predicted to increase, as they have in recent years in the Western U.S.
The growing societal costs associated with these problems require greater worldwide coordination of expertise, partnerships, and multidisciplinary research. The IFSC aims to fill this need by bringing together research expertise from across the globe to take on these urgent fire safety challenges. In doing so, the organization could make a global impact through basic and applied research addressing fundamental challenges related to fire science and fire protection engineering to help make communities safer. The IFSC also seeks to help advance the fire safety profession through education and training to address critical societal problems.
"Our collaborative work with researchers in the consortium gives us access to worldwide expertise that is complementary to that of FSRI," said vice president and executive director of UL's FSRI, Steve Kerber. "We are excited to advance knowledge through these two collaborative research initiatives that will improve understanding of how best to address global wildfires and improve fire modeling."
The IFSC includes expertise from around the globe, including the University of Maryland, University of Melbourne, Lund University, University of Queensland, and University of Edinburgh—the five founding partner universities and members of the Universitas 21 Global Network—as well as Ghent University and the University of California, Berkeley.
For more information about the International Fire Safety Consortium, and to learn more about partnership opportunities, visit the IFSC website or contact Arnaud Trouvé (atrouve@umd.edu).
Published January 13, 2022