PhD Student Sriram Bharath Wins Combustion Art Competition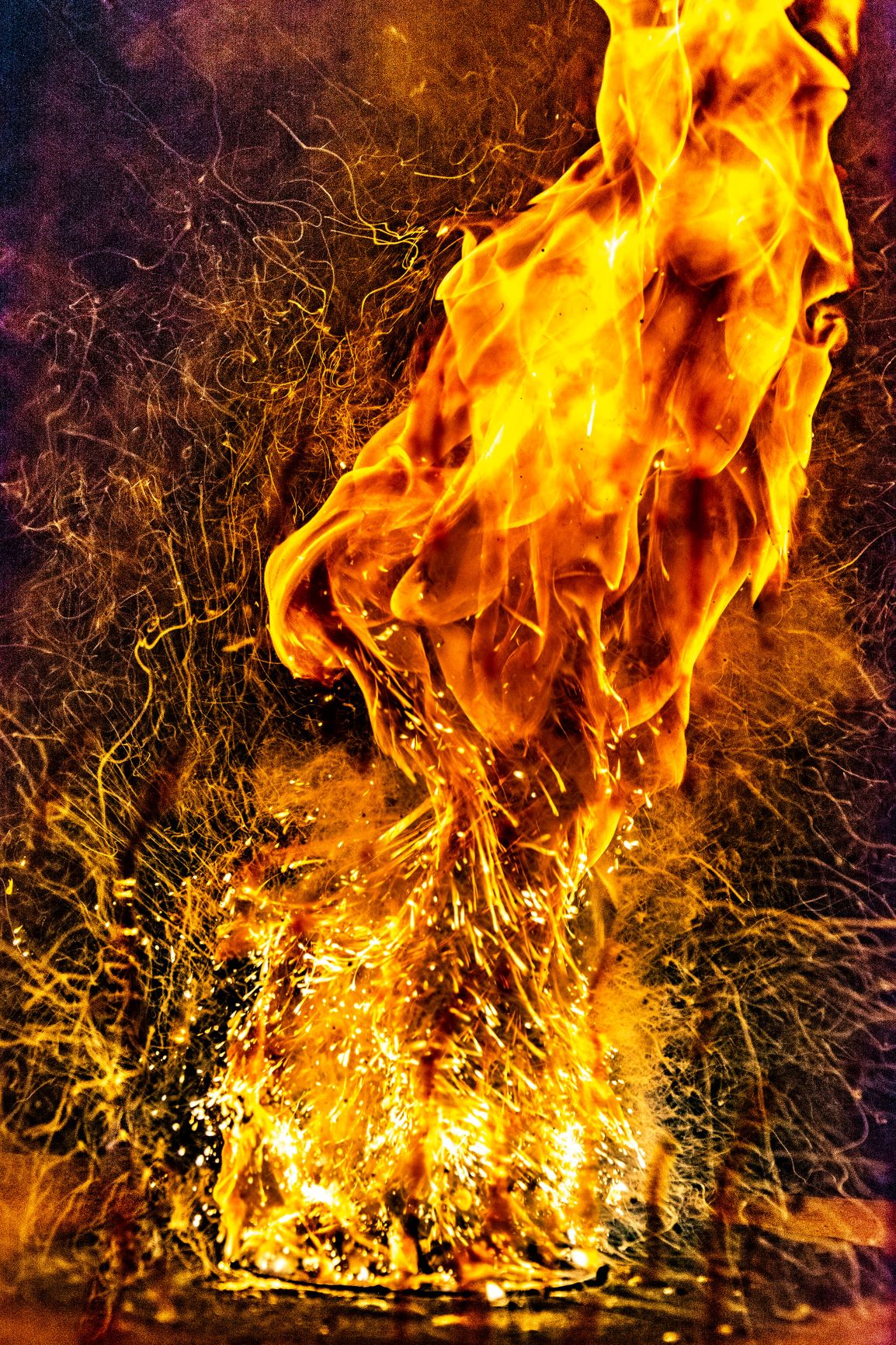 Sriram "Ram" Bharath Hariharan – a UMD Ph.D. Candidate in the Department of Mechanical Engineering, focusing on Fire Protection Engineering (FPE) – won the Award for Artistic Merit at the 2019 US National Combustion Meeting.
Ram's submission - Jackson Pollock Paints with Fire – was inspired by the "boil-over" phenomenon, typically observed when oil fires extinguished using water. Water tends to sink to the bottom of the oil layer and vaporizes rapidly upon boiling, expelling droplets from the oil layer; thus, significantly enhancing the burning rate and size of the flame.
Experiments conducted by the Gollner Research Group to simulate in-situ burning of oil spill, crude oil was burned over a water layer 20 cm in diameter, resulting in boil-over.
In the photograph to the left, the lower portion of the flame is inundated by burning oil droplets expelled from the boiling liquid, which "paints" smoky streaks resembling a Jackson Pollock painting.
This is the third time Bharath and his colleagues have won a "fire art" competition.
Related media:
FPE PhD Candidate Sriram Bharath Wins 3rd Place in 2017 Dean's Master's Research Competition, May 2017
Published April 1, 2019