FPE Senior Receives 2020-21 Philip Merrill Presidential Award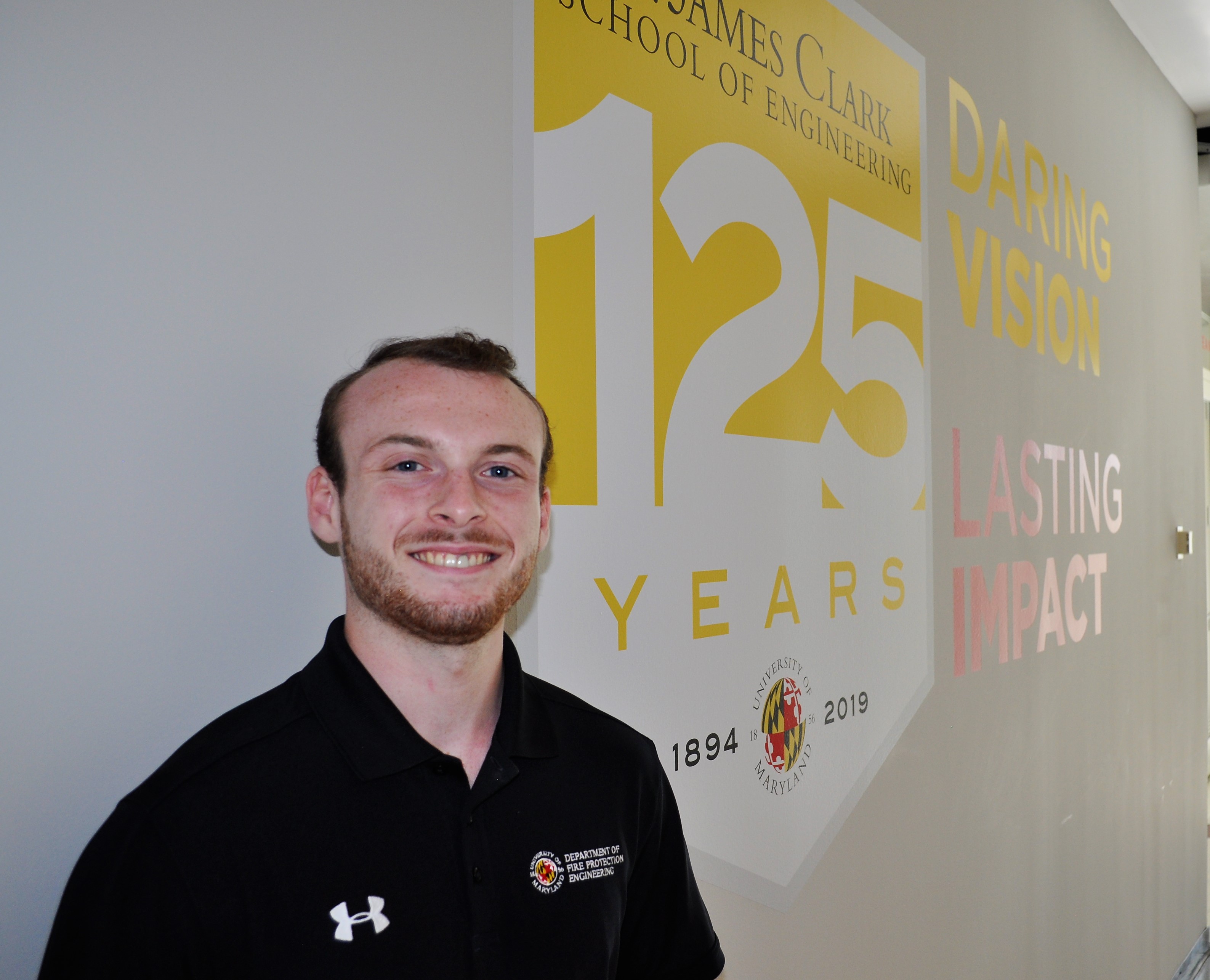 James Baldwin, a rising senior in the University of Maryland (UMD) Department of Fire Protection Engineering (FPE), has been named a Philip Merrill Presidential Scholar for the 2020/2021 academic year. Peter Sunderland, an FPE Professor, was named as the faculty mentor who has had the greatest impact on James' academic achievement.
"I've been fortunate enough to work under Dr. Peter Sunderland in his research project focused on the Inexpensive Creation of Low-Temperature Diffusion Flames, as well as in the creation of a seminar series focused on Pyroterrorism Response Training sponsored by the National Consortium for the Study of Terrorism and Responses to Terrorism," said Baldwin. "In these experiences Dr. Sunderland has provided me with thoughtful direction and significant autonomy, allowing me to both further develop my professional skill set to a great degree as well as practice an inquisitive perspective when approaching new and difficult situations - I'm extremely grateful for his generous support and mentorship throughout this fundamental stage in my professional development."

The Philip Merrill program recognizes students' academic excellence and the important role that teachers and faculty have as mentors. In addition to recognizing seniors, the Philip Merrill Presidential Scholars program honors the K-12 teachers and UMD faculty selected by the students themselves.

Baldwin and Sunderland will be honored at a luncheon on November 6, 2020 at the University House, which will be hosted by the Merrill family and the UMD Office of the President.
Published June 15, 2020