FPE Alumna Jamie McAllister Wears Multiple Hats in the Fire Protection Arena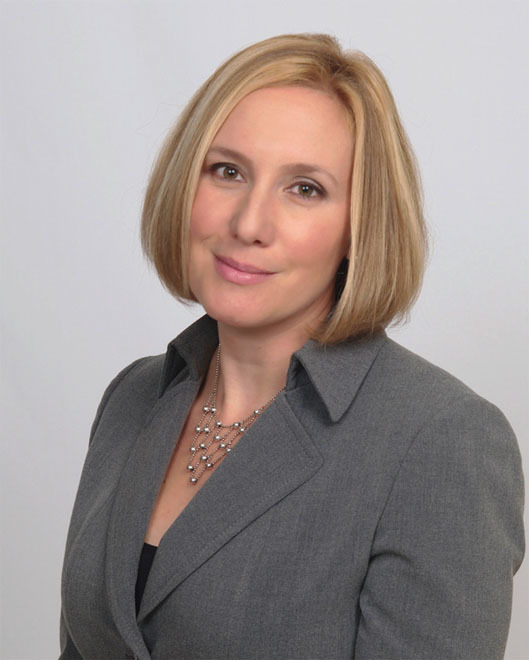 To say that Jamie McAllister is a busy woman is an understatement. In addition to leading the Fire and Facilities Safety Group at the National Institute of Standards and Technology (NIST), she also works as a fire investigator and forensic toxicologist for Combustion Science and Engineering, Inc.; teaches various fire safety courses at the University of Maryland (UMD) and Eastern Kentucky University; and she recently founded a company called FireTox. Somehow, she still manages to prioritize time for her family.
"It's a juggling act sometimes, but between managing my schedule with that of my husband, who is a lieutenant in the D.C. fire department, we make time for the important things," McAllister told Fire Protection Engineering magazine. "Our family is very much immersed in the profession."
Indeed, McAllister's husband, Brian, also a UMD graduate, is a lieutenant in the Washington D.C. Fire Department, coming from a long line of firefighting kin.
McAllister got her start in the profession while conducting a community service project in high school – it was at that time that she fell in love with the fire department, and everything it stood for. Later on, a deputy at the fire department mentioned the UMD Fire Protection Engineering (FPE) program, and everything fell into place. McAllister received her B.S. in fire protection engineering in 2000, her M.S. in FPE in 2002, and her Ph.D. in forensic toxicology in 2010.
Although it might seem unconventional to study fire protection engineering and forensic toxicology, the two disciplines directly aligned with the work that McAllister conducted when she joined Combustion Science and Engineering in 2000.
When investigating fire death cases, McAllister said, "Many times, we'd use autopsy data to better understand the type of fire the victim was exposed to. Sometimes, we'd go to a trial and they'd bring in a toxicologist who could explain the effects of the toxicants that the victim was exposed to, but knew nothing about the fire dynamics that led to the production of those toxicants; both aspects are equally important in fire death cases."
This scenario inspired McAllister to pursue her doctorate in forensic toxicology.
In fact, the blending of her two disciplines is what led to the development of FireTox – a company dedicated to advancing knowledge in the field of fire science, fire related deaths and injuries, carbon monoxide poisoning incidents, and fire origin and cause investigation through training and research.
"There aren't too many people out there who have a good understanding of how toxicants affect people in fires," McAllister said. "Far too often, people die in fires because they succumb to toxicants well before they would have been in danger from the flames. To prevent those deaths, we have to really understand why people are dying in fires."
To that end, McAllister is also a member of the Society of Fire Protection Engineers (SFPE) Human Behavior Task Group who published the second edition of the Guide to Human Behavior in Fire.
McAllister was profiled in Fire Protection Engineering, a journal published quarterly by the SFPE, in December of 2017.
Published January 9, 2018