Clark School Dean Pays Tribute to FPE Alumni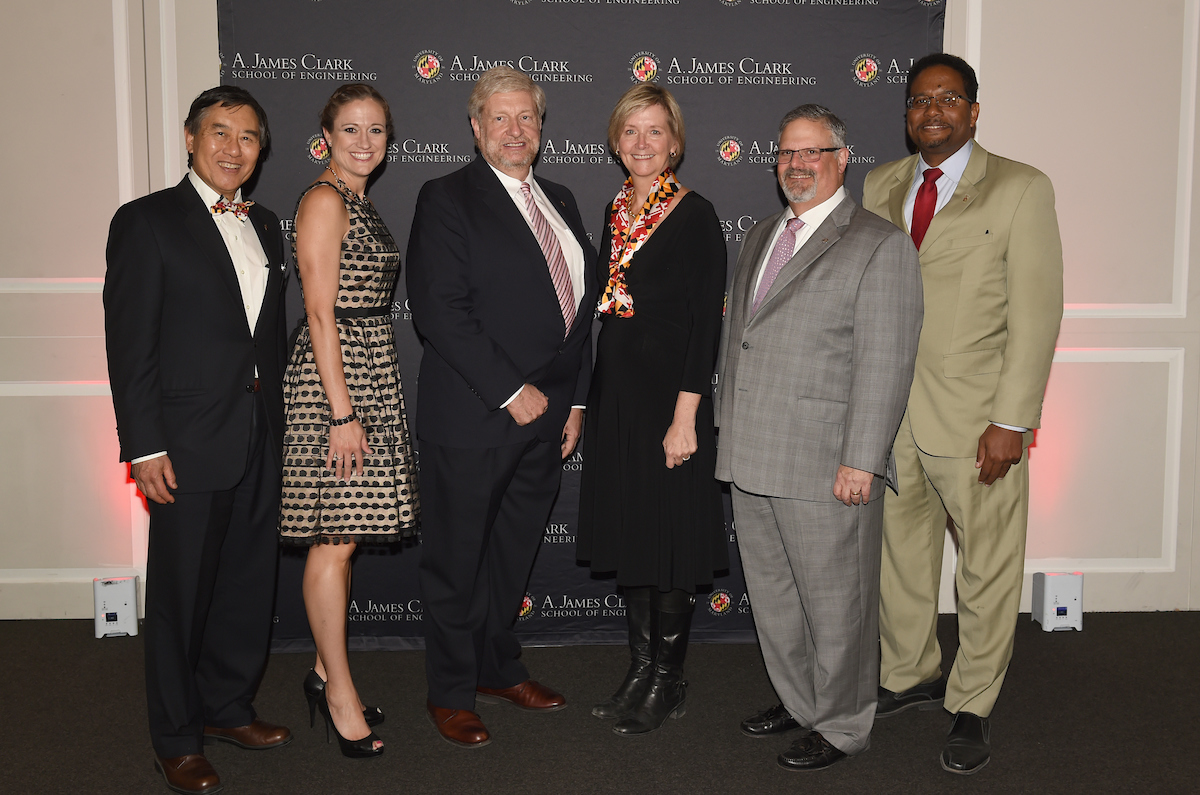 On November 18, 2016, the A. James Clark School of Engineering hosted its Annual Recognition Dinner, which honors both alumni and non-alumni for their contributions of philanthropy, leadership and service to the University of Maryland. The program offers three parts: the newly implemented Dean's Circle, which recognizes donors who have given in excess of $100,000; the Glenn L. Martin Medal, which recognizes those who have contributed to the mission and ideals of the Clark School, and the Early Career Award.

This year, Fire Protection and Engineering (FPE) alumnus Amy Murdock (B.S. 1998) received the Early Career Award for, among other accomplishments, her role in FPE's Curriculum Advisory Committee and the department's Board of Visitors. Murdock's efforts ensure continued development of FPE programs and that it maintains a top-notch curriculum. William Koffel (B.S. 1979), also an FPE graduate, received a Martin Medal award for his 'tireless' leadership in the Fire Protection field, including serving on the Clark School Dean's Board of Visitors, FPE Board of Visitors and FPE Curriculum Advisory Committee.

Moreover, several more FPE alumni were inducted into the Dean's Circle of Philanthropy, which recognizes those individuals who have given $100,000 or more during their lifetime to the Clark School. The Dean's Circle is a community of philanthropists whose vision and cointributions have empowered the Clark School's ascent. FPE alumni receiving this award are Robert C. Andrews, Jr. (1980); Douglas W. (1991) and Rita D. (1992) Fisher; Kenneth Isman (1986); William E. Koffel, Jr. (1979), and Jack Poole (1986).

Although FPE be small, its graduates continue to impress – a testament to the strength of the Department.
Published December 19, 2016