2015 Alumni Dinner: Distinguished Alumni Ceremony, Photos
The University of Maryland's Department of Fire Protection Engineering (FPE) formally recognized its first class of Distinguished Alumni at FPE's Alumni Dinner, held at the annual meeting of the National Fire Protection Association in June 2015. The honorees were selected by FPE's Board of Visitors for outstanding achievements in the field and/or significant contributions to the department.
Although ten Distinguished Alumni were announced in April, FPE and its Board of Visitors revealed an eleventh at the event: FPE professor and chair Jim Milke (B.S. '76).
"I want to thank all of you who were involved in the covert activities to have me recognized," he says. "This was a huge surprise. I'm honored to be among the group of Distinguished Alumni who have made significant contributions to FPE and the department."
"[Our] distinguished alumni demonstrate how a quality education combined with a passion for the field of fire protection can lead to lifelong success," says Dr. Louis A. Gritzo, FM Global Research VP and chair of FPE's Board of Visitors. "This inaugural group sets an exceptional and inspirational example for the next generation and draws attention to the important work being done in this discipline."
"The members of this exceptional group are already well-known to FPE alumni," Milke adds. "They are the teachers and leaders who define and advance our field, or they are the people who can be counted on to support department initiatives, contribute to our curriculum, attend our events, and recruit or mentor our students. They are Terps who have made a difference in the department and the discipline."
FPE has installed a new display in its J.M. Patterson offices designed to highlight each of the current and future honorees.
Our Distinguished Alumni are:
Craig L. Beyler, Ph.D., FSFPE
B.S., 1976
Technical Director, Jensen Hughes
Chair, IAFSS
Founding Section Editor, SFPE Handbook
Edward K. Budnick, PE, FSFPE
B.S., 1970
Principal, Hughes Associates
Co-chaired campaign for endowed Bryan Chair
Past President, SFPE
Recipient of NFPA Standards Medal
Arthur E. Cote, P.E., FSFPE
B.S., 1965
Executive VP & Chief Engineer, NFPA
Editor-in-Chief, Fire Protection Handbook
Past President, SFPE and Past Chairman, ANSI
Co-chaired campaign for FPE's endowed Clinical Professorship
Phillip J. DiNenno, P.E., FSFPE
B.S., 1977
The most respected person in fire protection engineering of his generation
President and CEO, Hughes Associates, Inc.
Founding Editor, SFPE Handbook
Past President, SFPE
Recipient of the Paul C. Lamb Award and the Standards Medal, NFPA
Robert M. Gagnon, P.E., FSFPE
B.S., 1990; M.S., 1995
"It was my great honor to teach FPE students 1993-2011, edit FPE history books, and fund my FPE scholarship."
David J. Icove, Ph.D., P.E., FSFPE
B.S., 1975
UL Professor of Practice, University of Tennessee
Mentored by the late Dr. Bryan to pursue the field of forensic FPE
Kenneth E. Isman, P.E., FSFPE
B.S., 1986
VP of Engineering for the NFSA
First Clinical Professor in FPE at the University of Maryland
Christopher J. Jelenewicz, P.E.
B.S., 1987
Advocate for the global professional recognition of fire protection engineers
William Koffel, P.E., FSFPE
B.S., 1979
President, Koffel Associates, Inc.
Past President, SFPE
Recipient of the John L. Bryan Mentoring Award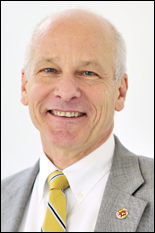 James A. Milke, Ph.D. , PE
B.S., 1976
Chair, Dept. of Fire Protection Engineering
Recipient, John L. Bryan Mentoring Award
Past President & Fellow, SFPE
Person of the Year, AFAA
Jack Poole, P.E., FSFPE
B.S., 1986
Principal, Poole Fire Protection
Recipient of the Glenn L. Martin Medal
Published June 30, 2015