WUSA9 'Geeks Out' Over Fire Tornado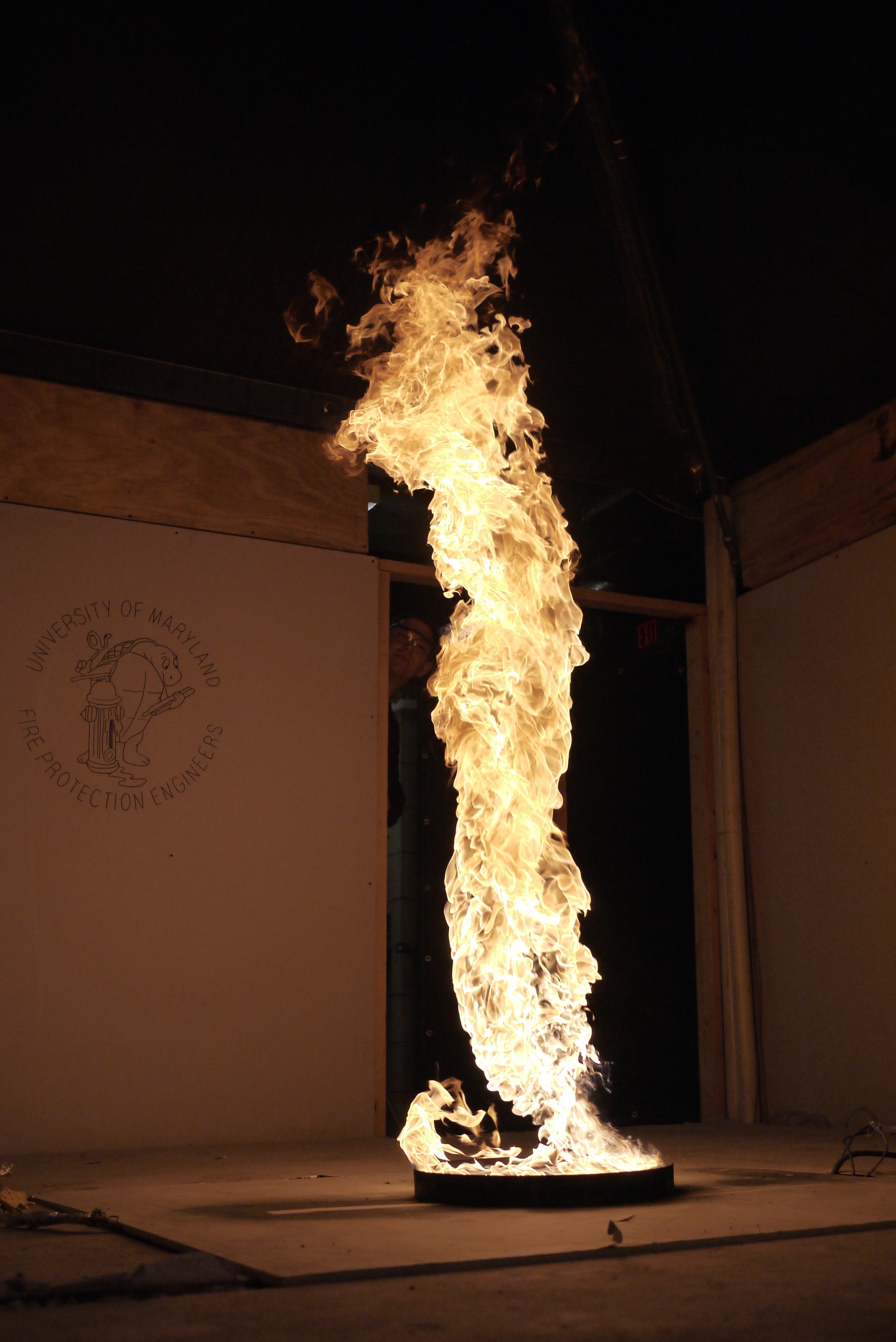 Science is cool! On April 26th, Dr. James Milke, FPE Professor and Chair, discussed the importance of fire tornados in regards to wildland fires, with WUSA9 reporter, Melissa Nord, in preparation for the upcoming Maryland Day 2017 (Saturday, April 29th).
Additionally, two FPE undergrads, Ella Meredith and Jennifer Wood, discussed the importance of diversity in science, and are doing their part to encoruage more women to pursue STEM studies. Nate May created the 'tornado' seen in the video background.
To watch the interview, please follow this link - https://go.umd.edu/c4b
Published April 27, 2017