Sarah Bryan Memorial Fund Continues to Enhance the Student Experience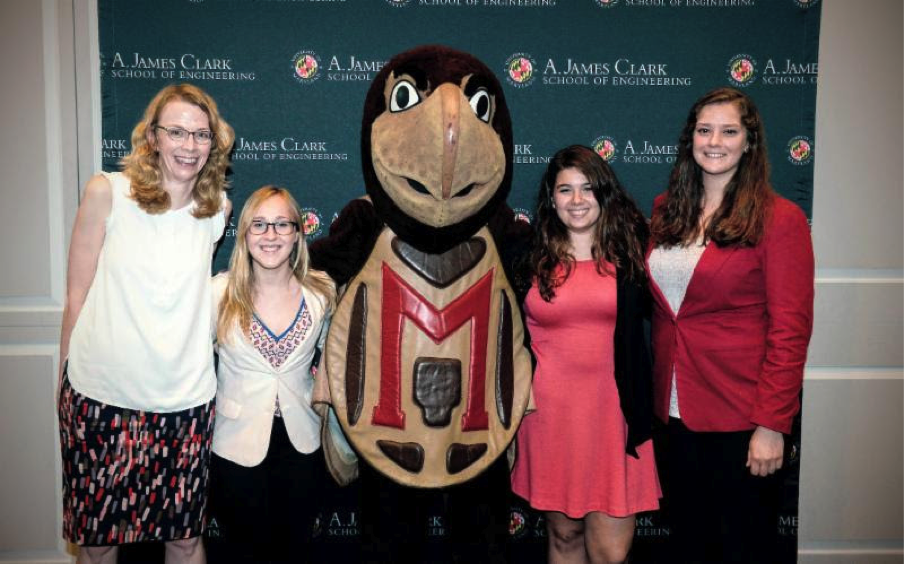 The Sarah B. Bryan Memorial Fund was established in May of 1997 to honor the late wife of Dr. John Bryan, Department of Fire Protection Engineering founding Chair.

Sarah, an Oklahoma State University graduate and journalist by trade, reinforced John's vision for the study of Fire Protection Engineering, and helped him articulate his ideas for a Department to numerous universities – UMD accepted. Sarah was a big believer in education and public service, and encouraged both of their children, Steven and Joan, to earn graduate degrees and participate in community affairs. The memorial fund was established as a tribute to the ideals of leadership and generosity that Sarah embodied.

The fund provides assistance to undergraduate and graduate students who support, or encourage, gender diversity. Multiple scholarships are awarded each year and provide tuition support of at least $5,000 to each recipient. To date, over 40 scholarships have been awarded to dynamic individuals, allowing them greater opportunity to pursue their dreams. The most recent recipients are FPE students Breanne Thompson, Jessica Tilles, Irene Lemberos and Jessica Doermann.

The endowment continues to grow thanks to the generosity of hundreds of Department alumni and friends who have made contributions over the 20 years that it has been in existence.
Published November 16, 2016