Ken Isman Wins Dean's Outstanding Performance Award for Professional Track Faculty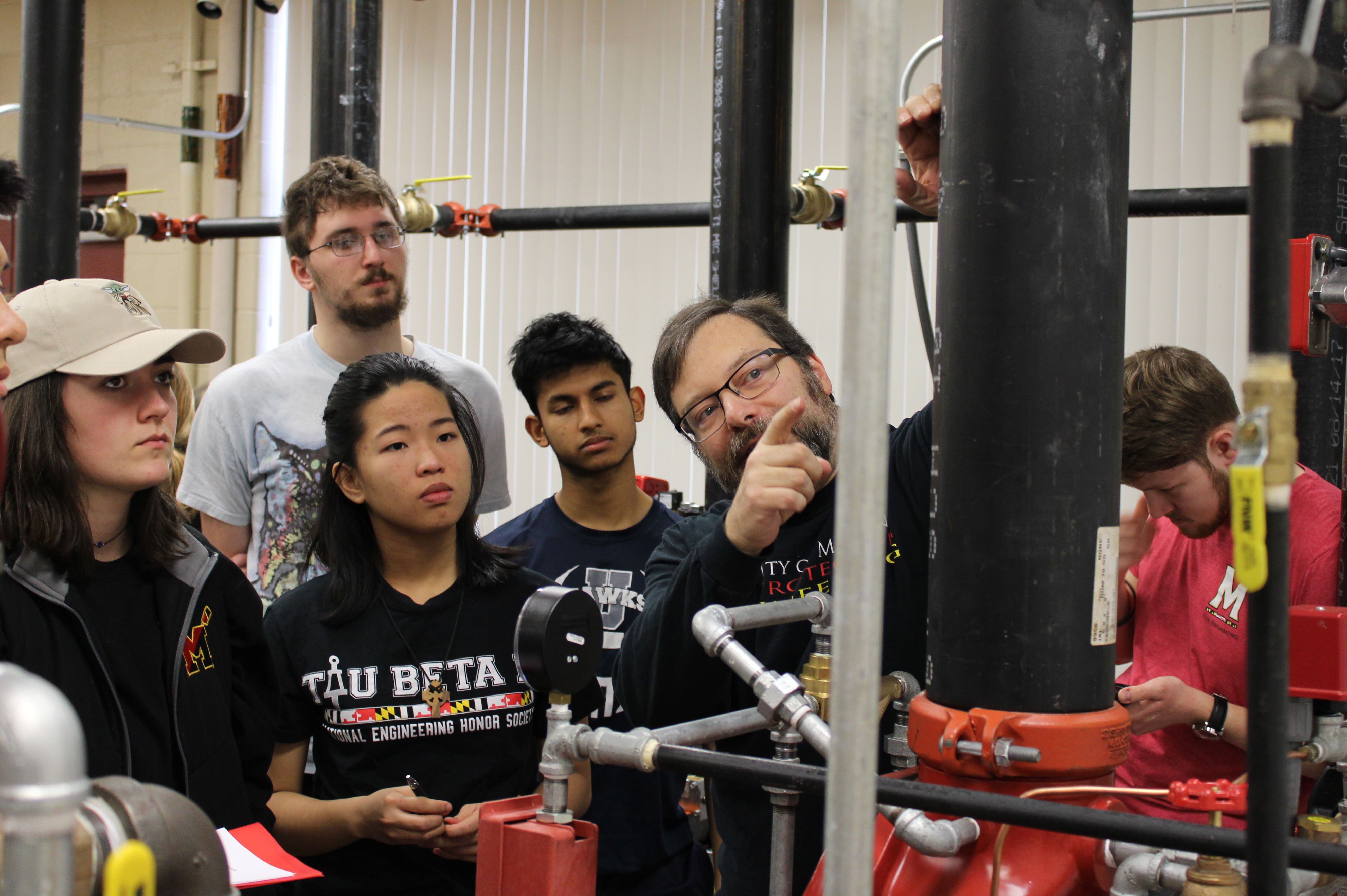 Clinical Professor Ken Isman received the Dean's Outstanding Performance Award for Professional Track Faculty, becoming the first member of the Department of Fire Protection Engineering (FPE) to earn the honor.
The fellow of the Society of Fire Protection Engineers was recognized for his service to the University of Maryland engineering community since 2014.
"I've always had a passion for fire protection and doing things the right way," said Isman.
In preparing the next generation of fire safety engineers, Isman places the industry's demands as well as student well-being at the center of his teaching strategy. His goal is to train undergraduates with the practical tools needed to succeed in their careers once they step outside the classroom.
Isman, who previously served as the vice president of engineering at the National Fire Sprinkler Association, has taught 13 courses in the undergraduate FPE curriculum, including all of the fire protection system design classes.
Oftentimes, he is the first and last faculty member working with a fire protection engineering major: He teaches "Introduction to Life Safety Analysis," the foundational course for the department, as well as "Risk-Informed Performance-Based Design," the last requirement.
"I get to see how they've grown and matured in between those classes and how they're taking everything they've learned in FPE and apply it in their capstone class," he said.
Among other contributions, Isman developed "Critical Thinking in Engineering and Business," the first FPE "Think Thank" course that combines entrepreneurial and engineering skills, and has become an asset to the school's recruitment strategy, participating in high school and community college admissions events.
Read about previous recipients of the award, introduced by the Clark School three years ago to celebrate individuals with influential accomplishments in teaching and research.
Published October 6, 2023