J. L. Bryan Chair Visiting Scholar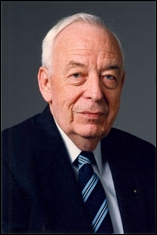 The J.L. Bryan Chair endowment is available to support applicants of high standing from around the world at the University of Maryland, College Park. Individuals selected to be supported by this fund must be of the highest professional and academic caliber, dedicated to serving and advancing Fire Protection Engineering. Applicants from other academic institutions (in or outside of the U.S.) or scientists and engineers from laboratories are especially encouraged to apply. Recipients of support will be expected to be engaged in an area of research which complements research interests of the faculty of the department, including ongoing research or areas of new research for possible subsequent collaboration. Recipients would also be expected to become an integral part of the department during their stay. This would involve interacting with graduate students engaged in related research topics and perhaps being part of thesis committees. Recipients may also consider giving a series of lectures on their area of expertise and propose teaching all or a part of a course.
Applicants should develop a short (1- to 2-page) description of what activity they would pursue while at the University of Maryland with this support. Such a description should identify whether the individual is interested in a 6 or 12 month stay at the University. Preferred months to start are August and January of any calendar year. Some funds are available for salary, travel, and accommodation. Candidates should submit a proposed budget for their visit.
Applicants should send the short description and curriculum vitae to Dr. James Milke, Professor and Chair, of the department at milke@umd.edu. Any applicants seeking additional information about the support should contact Dr. Milke.
Dr. John L. Bryan known affectionately as the "Prof." by his students, served as Chair and Professor of the Department of Fire Protection Engineering from the establishment of the department in 1956 until his retirement from the University of Maryland in 1993.
Published May 27, 2013