FPE Undergraduate Student Eugene Green Receives Full SmithGroup Scholarship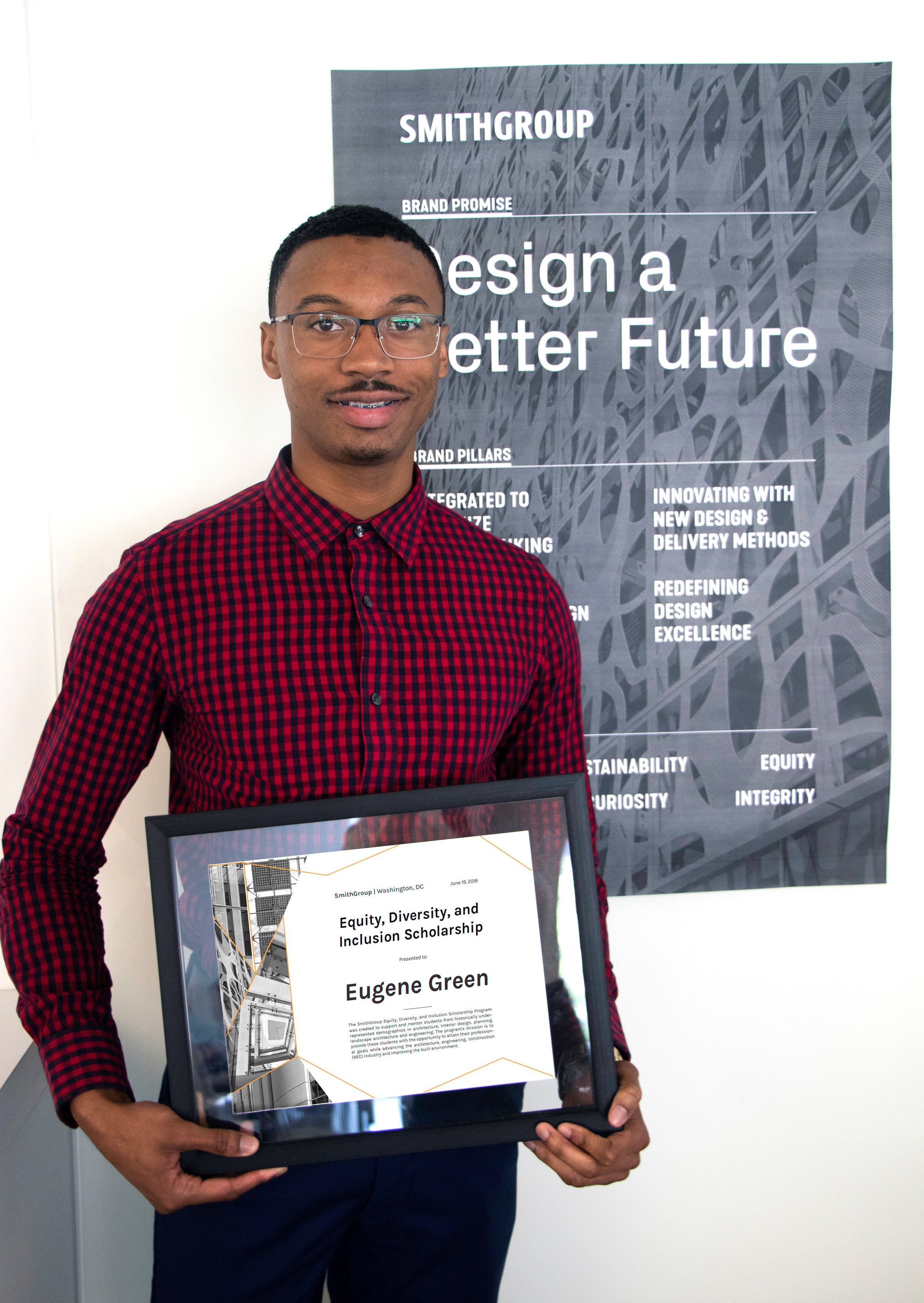 Eugene Green, currently a senior in the UMD Department of Fire Protection Engineering (FPE), has won the full SmightGroup Equity, Diversity and Inclusion Scholarship for the 2019 summer and fall semesters - he is the first FPE student to do so.
As part of the scholarship program, Green will conduct a paid, summer internship at SmithGroup - designing fire protection systems and consulting with FPEs - before returning to campus for his final semester in the fall. Eugene is an honors student under the Digital Cultures and Creativity program. When not in class, he often meets with the Terrapin Beats Society, learning the ins and outs of music production.
"As engineers, we are given the responsibility of acting in the public's best interest," said Green. "The public is made up of a vastly diverse group of individuals who then make up communities amongst each other. Every community and culture is different, thus, has different needs. In order for us to best understand those needs, and how they can be met, it is key to directly interact with representatives from these communities, so that we can effectively develop solutions to their problems."
The Equity, Diversity and Inclusion Scholarship, worth $6000, is an initiative started by SmithGroup to promote diversity in architecture, engineering and construction. The program's mission is to help historically underrepresented demographics reach their professional goals, while advancing the architecture/engineering/construction (AEC) industry and improving the built environment.
For additional information, please follow this link to the SmithGroup website.
Published April 20, 2019