FPE Remembers Professor Harry Hickey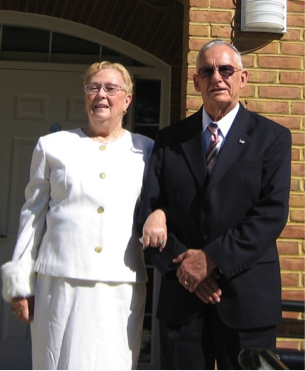 The fire community lost a beloved individual this morning - Dr. Harry E. Hickey, a former UMD FPE professor, passed after a long battle with dementia and Alzheimer's.

During his life, Dr. Hickey served in multiple roles in the fire protection field. His active fire services career spanned 52 years – 20 years in the career service and 32 years in the volunteer service - which include joining FPE as the second full-time faculty member in 1960, retiring in 1985. For several decades, Dr. Hickey served as deputy fire coordinator of Wyoming County, NY, Bureau of Fire. He spent most of his adult life analyzing the key components of good fire protection and working closely with the Insurance Services Office's Public Protection Classification program.
Dr. Hickey authored many books and articles, too. Indeed, it was his pioneering concepts that lead to the creation of the National Fire Heritage Center (NFHC), a national fire-related archival initiative in Maryland, which preserves the written history of fire protection and the fire services in America. The well-earned official title of NFHC Principle Founding Member was bestowed on him by NFHC President Ronny J. Coleman of California in 2008.
In July 2009, the Harry E. Hickey Scholarship Endowment was established by alumni of the 4-year academic program, his friends, and former students. Income from the Scholarship Endowment provides annual FPE scholarships. Moreover, an important component of FPE's curriculum, the Fire Suppression Research Laboratory, is named in his honor. Upon retiring from UMD, Dr. Hickey served as Director of Fire Protection and Fire Chief at the Johns Hopkins University/Applied Physics Laboratory in Howard County, Maryland. For all of his contributions, he will be greatly missed.
There will be no public funeral. Gloria Hickey has requested that in lieu of flowers, memorial donations be made to the Department of Fire Protection Engineering or the National Fire Heritage Center.
A Memorial Service will be held to honor Dr. Hickey at
2:00 p.m.

on Saturday,

February 11, 2017
at:
Trinity United Methodist Church
90 Church St.
Prince Frederick, MD 20678
Please direct any questions to
Dr. Jim Milke
.
Published January 30, 2017