FPE Graduate Student Receives FAA Grant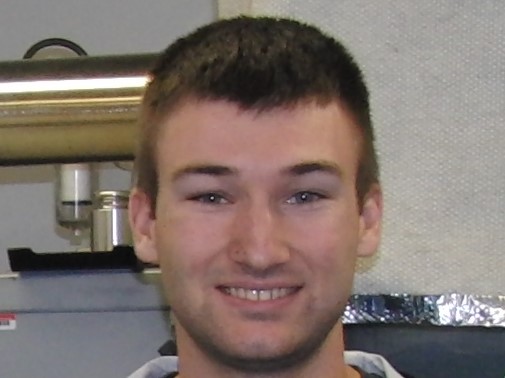 Christopher Lee, a graduate student in the UMD Department of Mechanical Engineering, focusing in Fire Protection Engineering, is the 2017/2018 recipient of the Graduate Research Award Program on Public-Sector Aviation Issues. The award – which is sponsored by the Federal Aviation Administration (FAA) Airport Cooperative Research Program (ACRP) and managed by the National Academies of Sciences, Engineering and Medicine – was granted for Lee's proposed research topic entitled, "Analysis and Mitigation of Hazards Associated with Transportation of Lithium Ion Battery Packs."
Public awareness for battery safety has increased significantly in recent years due to Li-ion battery failures, which include poor battery pack design, according to the Society of Fire Protection Engineers (SFPE). At this time, there is no (at least, publicly available) data on Li-ion battery pack fire tests; thus, no policy regarding the transport of Li-ion battery packs. Lee's research is a continuation of previous work conducted by his advisor, FPE Associate Professor Dr. Stanislav Stoliarov, and some of his other students (i.e. Xuan Liu and Ahmed Said).

"Throughout the last few years, the group has conducted research on the energetics and failure dynamics of single lithium-ion battery cells," Lee said. "The idea of my research is to expand upon this and investigate the failure of lithium-ion battery packs where there are many cells packed together in very tight arrangements. Most real-world applications utilize multi-cell packs and these applications are becoming more and more prevalent every day. Long-term, I hope to contribute a much better understanding of the hazards that these packs pose, and possibly some hazard mitigation techniques."

According to the ACRP website, the purpose of the "Graduate Research Award Program is to encourage applied research on airport and related aviation system issues and to foster the next generation of aviation community leaders. The program is intended to stimulate thought, discussion, and research… to help the public sector continue to improve the quality, reliability, safety, and security of the U.S. civil aviation system well into the foreseeable future."

The grant comes with a $12k stipend, in addition to the possibility of an invited presentation at the 2019 Transportation Research Board Annual Meeting and being published in the Transportation Research Record.
Published August 21, 2017