Fire Safety Demo Sparks Interest of Local Teen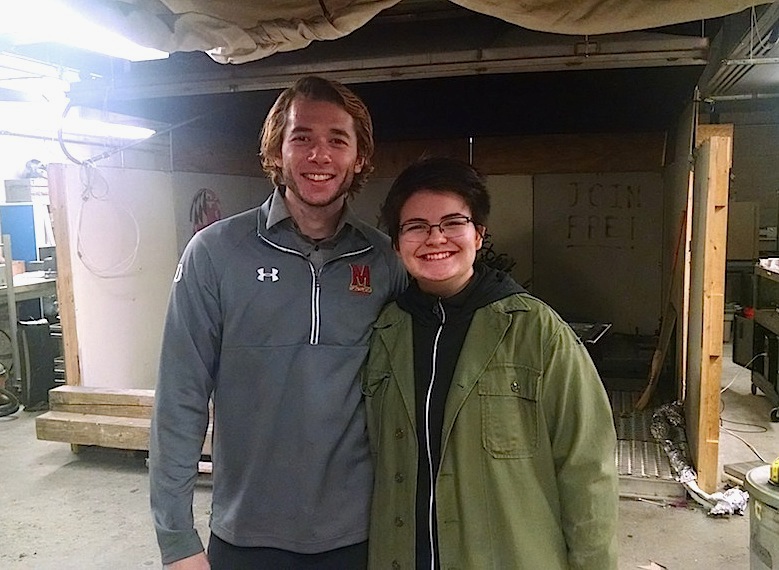 Sienna Fink, currently a freshmen at Eastern Technical High School in Essex, Maryland, was first introduced to the UMD Department of Fire Protection Engineering in the 8th grade, after conducting a Google search for science fair ideas related to house fires. As luck would have it, Fink stumbled upon FPE's Christmas Tree Fire Safety Demonstration, conducted by FPE alumnus, Isaac Leventon, as a public education effort for the last three years. After consulting with Leventon on her own tree-burning research, Fink entered into her school's science fair, and won. She was then nominated for the 2016 Broadcom MASTERS (Math, Applied Science, Technology and Engineering for Rising Stars) competition where she qualified as one of 30 finalists out of over 80,000 entries. In late October, the finalists convened in Washington D.C. to compete in team science challenges, meet with government representatives, and tour the White House.

Sienna said the best part of her trip was meeting like-minded individuals and making new friends. "I'm an artist by trade," she said, "although I'm much more interested in science now. I love to create, so I'm looking for a way to blend science with art. But I'm still not sure if I want science to be my [future] job." No matter which academic path Sienna chooses, it's refreshing to learn that FPE research inspires future generations, of all ages.

Sienna, along with her father, Glenn Fink, an adjunct professor at Towson University, attended FPE's 2016 Christmas Tree Fire Safety Demo on December 14th, bringing this junior scientist's fire experience full circle.
Related media:
11/14/16 - Face of the Week: Sienna Fink of Eastern Technical High School - Baltimore County Public Schools
11/04/16 - "Teen Gets Fired Up About Christmas Tree Safety" - Science News for Students
10/19/16 - "Eastern Tech Student to Compete in National Science Fair" - Avenue News
Published January 4, 2017