Fire Protection Faculty Appointed to ESS Board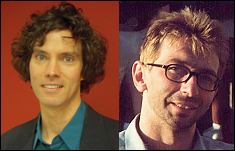 Associate Professor Peter B. Sunderland (FPE) and Associate Professor Arnaud C. Trouvé (FPE) have been appointed to the Executive Board of the U.S. Eastern States Section (ESS) of the Combustion Institute.
Sunderland was appointed as At-Large Member for 2012-2017. Trouvé was renewed as Papers/Programs Chair for 2012-2013.
Published December 13, 2011