Code Consultants, Inc. Establishes New Scholarship for FPE Undergraduate Students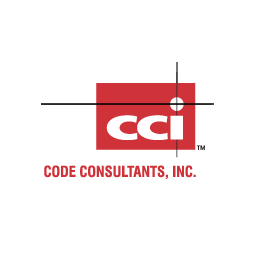 With a passion to bolster diverse minds, cultures, beliefs and backgrounds, the UMD Department of Fire Protection Engineering (FPE) together with Code Consultants, Inc. (CCI) has established the Diversity and Inclusion Scholarship in Fire Protection Engineering. This scholarship, which goes into effect in the fall of 2021, will be given to an FPE undergrad that promotes diversity in the program and will be awarded on the basis of merit over the next five years.
Founded in 1973, CCI is an engineering and consulting firm specializing in areas such as fire protection and life safety code consultation, fire sprinkler design, fire alarm design, ICT design and accessibility compliance. The UMD/FPE/CCI partnership was established several decades ago under CCI's Founder, Ed Schultz, and continues under its current President, Terry Schultz, along with a team of Principals, who have all supported the UMD FPE program. Currently, principal Amy Murdock is a member of the FPE Board of Visitors.
"2020 was an unforgettable year for many reasons, including social justice issues," said Murdock. "You can put words in a handbook, encourage certain values in a video, and even stress certain ideals out loud, but we – the entire team of CCI Principals – wanted to do more, and to make a real difference in the lives of other people."
They started from within, each Principal reaching out to various universities of his/her own accord. Currently, CCI is working with four other schools to develop similar scholarship opportunities for students in need who fit the criteria. Maryland, however, was the first to spearhead diversity and inclusion in its fire safety community, which makes sense given the number of undergrads who are recruited from UMD to work in this industry. Murdock in a 2017 interview mentioned the obstacles she's had to overcome throughout the course of her career as a woman in the field.
"Diversity and Inclusion is a large, complex phrase, inclusive of so many groups – we're trying to reach out specifically to people who don't have a voice, or the economic means to come to school," Murdock said. "The rest of it doesn't matter. We aim to remove certain blinders and give representation to new communities, new schools of thought, so to speak, which in turn will bolster fire protection engineering not only at Maryland, but across the globe."
CCI would like to support students who think outside of the box and are solution-driven. The $5,000 a year scholarship is provided to offset the cost of tuition, and can be applied for annually. For additional information, contact FPE's Director of Development, Kyle Zeller (kzeller@umd.edu).
Published March 30, 2021