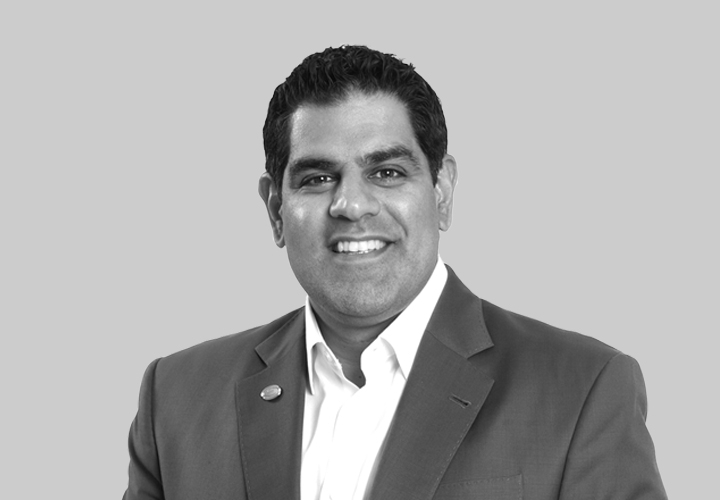 It's good to know that no matter what, your FPE family will always have your back.
Raj Arora (B.S. '00) knew from a young age that he would one day be a problem-solver – engineering is in his blood.
"My parents emigrated from India in 1970, and my father went to work for the U.S. Army Corps of Engineers in 1979, assisting on a high-profile base called King Khalid Military City (KKMC)," said Arora. "After several years in Saudi Arabia, we moved back to the US and my father started his own consulting engineering business focused on electrical, mechanical and fire protection engineering. I grew up listening to his experiences leading a consulting engineering business… everything from the technical work to business development to collecting cash. That, combined with an affinity for math, is what led me to pursue a degree in engineering."
Raised primarily in the suburbs of Philadelphia, Arora chose the University of Maryland (UMD) due to its proximity to home and because he preferred to attend a larger school. He started out as an electrical engineering major, but quickly realized that a smaller program like fire protection engineering would be a better fit.
"I figured focusing on a specialty like fire protection engineering would provide me more opportunities over the course of my career," he said. That it has.
Arora, who has 20+ years of experience in all aspects of the built environment, currently serves as the CEO of Jensen Hughes (JH). Before joining JH, he worked for Tyco as the Vice President and General Manager of Fire Detection and Special Hazard Products, a position that took him all around the U.S. and to Zurich, Switzerland, for four years. Earlier in Arora's career, he helped lead the family business, Arora Engineers, Inc. – a consulting firm specializing in design, construction management, and facilities maintenance management where he served as an equity partner for several years. Arora credits his success to a passion for excellence and innovation, in addition to a strong focus on people and culture.
When he's not working, his family – wife, Aditi, and daughter, Uma – comes first. He also loves sports – is a huge Eagles fan – and music. "I love all genres of music, and used to sing and play guitar in a band," said Arora. "Right now, Karaoke is my only outlet as a performer, but I hope that won't always be the case!"
Indeed, Arora is a busy man, and we're thankful for it. He's actively involved in the UMD FPE Alumni Club and sponsors, via Jensen Hughes, the FPE Annual Academic Luncheon each year, which honors outstanding FPE undergraduate students.
So what does the future hold for this alum?
"I hope to be retired in 10 years," he said. "Ideally, I'd like to become an investor in firms offering a diverse set of products and services. I also aspire to be an assistant high school football coach – offensive coordinator."
To incoming and current students, Arora encourages students to get involved and enjoy the college experience.
"In 1998, I interned at the UMD Physical Plant, doing maintenance and testing work for the fire alarm and sprinkler systems in the campus buildings," said Arora. "The smell of sprinkler system water will always remind me of that summer. Moreover, it's important to recognize that the FPE Alumni Club is a very strong network – you'll likely be in touch with your classmates for the rest of your life, so be nice to them! It's good to know that no matter what, your FPE family will always have your back."
Top