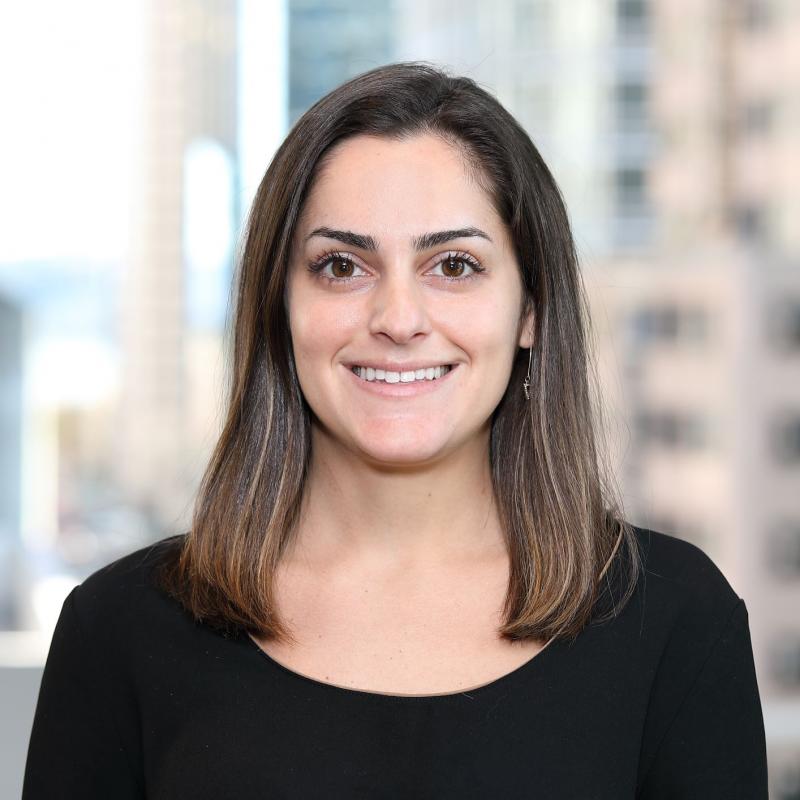 I want to be a role model and an advocate for women in engineering to help them achieve their full potential.
Name: Maria Theodori
Home-town: Columbia, Maryland
Graduation date: 2014 and 2016
Current title: Fire Engineer at Arup, San Francisco
Why did you choose to study at the University of Maryland, and why FPE?

I chose UMD to become a fire protection engineer. Growing up I always admired and looked up to fire fighters for their courage and selflessness in helping others. I wanted to emulate those traits, too, and so I only applied to a few universities that offered fire programs. Maryland was an easy choice, of course.
What did you enjoy the most about studying at UMD?
I enjoyed my time studying at UMD for lots of reasons, but mostly because of the tight-knit Department of FPE and the opportunities available in such an environment. We really felt like a family since we were a much smaller group than other engineering disciplines. All the professors knew each of the students and helped each of us succeed in achieving our individual goals. My classmates became lifelong friends and we're even connected as professionals in the industry now.
Did you conduct any compelling internships, co-ops, or any other off-campus research? Did that experience have any impact on your career?
In the summer before my junior year of college, I had an internship at the Forest Research Institute in Athens, Greece. I was planning to spend time in Greece with family but also wanted to gain experience in the field that summer. Dr. [Michael] Gollner connected me with Dr. Xanthopoulos, a wildfire researcher at the Institute, who offered me the internship.  It was a unique opportunity to study wildfires and work with experts to develop a wildfire risk assessment survey for homeowners in Greece.  The objective of the survey was to provide a tool that would help the public assess their property risk and understand the factors that influence home susceptibility to wildfires, which are historically common in the Mediterranean region. That experience certainly had a major impact on my interests and ultimately my career trajectory to becoming a fire engineer specializing in wildfire risk. And to this day I am still in touch with and thankful towards both Drs. Gollner and Xanthopoulos.
You currently serve as a fire engineer at Arup - how did your studies (and/or research) prepare you for this position? When did you start with them, and how did your position there come about?
I started at Arup's NYC office as a fire engineer in June 2016 after finishing my Bachelor and Master of Science degrees in Fire Protection Engineering at UMD. My master's research focused on using advanced modeling techniques to improve existing wildfire spread prediction software, kind of like weather forecasting. My studies and research at Maryland allowed me to develop fundamental engineering skills for both building-fire and wildland-fire applications. At Arup, we have about 300 fire engineers across our global offices, but I've been able to use my background in wildfire to assist clients in understanding wildfire risk and mitigation strategies. I recently transferred to Arup's Risk and Resilience team in San Francisco, which is comprised of experts in natural hazards and climate change. In my new position I will continue and further expand wildfire engineering services.  
I understand you're leading a wildfire initiative for Arup – can you elaborate on that?

Arup is a multi-disciplinary firm of designers, planners and engineers working across all aspects of the built environment to shape a better world. On the other hand, wildfire is an increasing threat to people, property and the environment. Over the past few years I've continued researching and raising awareness on wildfire and climate risks at a global scale, sharing both internally at Arup and externally through networking and conferences. These efforts have evolved into a transdisciplinary initiative to collaborate across sectors in developing holistic and socially impactful solutions for improved wildfire resilience. We are working on creating tools and guidance that will enable communities and property owners to minimize losses and more quickly recover from future wildfire events.  
Engineering can be a difficult major – do you have any suggestions for other students on how to manage the curriculum?
I remember that managing the curriculum can be tough, and it often feels like you're pulled in 50 directions at one time. My advice is to set goals and prioritize your time to achieve those goals. Make to-do lists and try time-blocking to stay on top of your classwork and extracurriculars. Always remember to also set some time aside for yourself and enjoy the ride, whether that time is spent relaxing or out having fun, it is critical to include in your schedule.
Are you still involved with the Department? If so, in what capacity?

I am still well-connected with the Department and often stay in touch with Drs. Gollner and Trouve to discuss wildfires. As an engineer, I think it's important for industry to stay involved with academia to ensure we are applying the latest available science in our design solutions. I also recently came back to UMD campus to speak to the Student Chapter of the Society of Fire Protection Engineers about my wildfire project work. It was fun to reconnect with my professors and share with the students - they were really interested and had a lot of questions for me!
So, what do you do for fun?
I enjoy serving as a volunteer on various professional committees and mentoring programs for students. I am currently co-chair of the Emerging Professionals of the Society of Fire Protection Engineers. I'm also a member of the International Association of Wildland Fire. Now that I am in San Francisco, I've joined the Structural Engineers Association of Northern California since they recently started a Wildfire subcommittee. I'm looking forward to contributing to that group and joining the local San Francisco chapter of SFPE. Other than that, in my personal free time I like to be outdoors, exploring cities or nature, and can't wait to see more of what California has to offer.  
One final question - what do you want to be when you grow?
When I grow up, I want to be a role model and an advocate for women in engineering to help them achieve their full potential.
Top