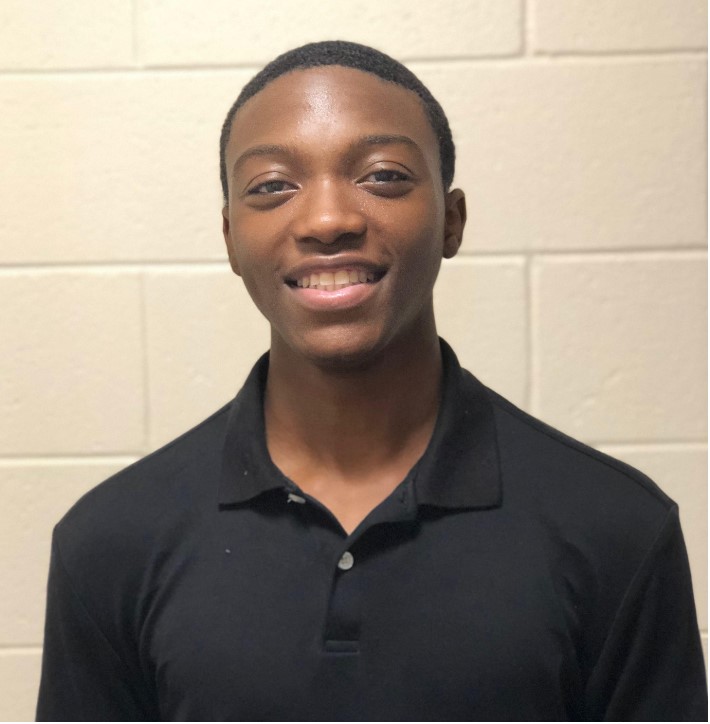 I immediately felt at home on the University of Maryland campus.
Name: Etienne Jackson
Hometown: Waldorf, MD
Expected graduation date: 2022


Why did you choose to study at the University of Maryland College Park?

After spending a day with the Terp Yes program, I immediately felt at home on the University of Maryland campus. The people here are very nice and once you find a community that you feel the most welcomed in, they become a second family away from home. I participated in the Bridge Program for minority S.T.E.M. students and we all instantly connected after one day. We all were welcomed and brought in by a multitude of different organizations communities such as B.E.S., S.H.P.E., and the Center for Minorities in the Sciences Department as a whole. Maryland gave me a feeling unlike any other school I visited, so once my tour was over with the CMSE Department, I knew I had to come here.
How did you hear about FPE and what prompted you to declare it as your major?

I actually didn't directly hear about the Fire Protection Engineering program. I was accepted into UMD as a Mechanical Engineer and I chose that major due to its broad nature. I came to the University prior to the start of school to tour for my prospective major. Thankfully, I went on the wrong tour and ended up on the FPE tour - kismet! I instantly fell in love with it and two weeks later I officially changed my major before the first day of class.
Have you conducted any research, either on or off-campus? If so, please explain.

I conducted research under FPE Chair James Milke during the summer of 2019. At that time, I installed/configured/measured the different detectors along with their corresponding piping and wiring. We then calculated and recorded the smoke obscuration using the smoke grenades at hand for the tests, whilst constructing, disassembling and reconstructing the workspaces. I was also responsible for recording test data which included the referenced airflow, the smoke obscuration, peak obscuration and air pressure with the various detection systems being tested.
What is the best thing about your experience here thus far, and what were any challenges you had to overcome?

The best thing about my experiences at Maryland has to be the people. The people at UMD are unlike no other community, and give you an immense welcoming feeling as soon as you get to the campus.
How else are you involved on campus?

I am actually involved in a number of organizations on campus. I'm on the executive board for both the Black Engineers Society and Black Men Association. I also volunteer for the Center for Minorities and Sciences, and serve as an advisor/founder of SEB Entertainment.
When you're not in a class, or serving the University/Department, how do you spend your free time?

When I am not in class or performing service, I am working my job in Oakland Hall as a Community Assistant, or studying for upcoming exams, quizzes, etc.
Any post-commencement plans?

After I graduate, I hope to get a job as a full-time Fire Protection Engineer and gain all the knowledge needed to educate others on what it actually means to work in this field. I hope to one day have my own FPE company and in order to do so, I need to be advanced on the knowledge needed to work in fire safety.
Engineering is a complex major, not for the faint of heart – do you have any advice for future/incoming students as to how they can be successful?
For incoming students, my advice to them would be to keep your head up throughout the school year and don't be afraid to get involved on campus. It is inevitable to have some setbacks; especially in your freshman year but you need to understand that other freshmen are experiencing the same things and there are multiple resources on campus to help you get through almost any situation you are in. As for being involved on campus, everyone needs something to separate them from the rest of the crowd because grades aren't everything; thus, extracurricular activities are important.
Just for fun, what do you want to be when you grow up?
When I am grown, I want to be someone that everyone relies on. I want to become financially stable with my own real estate company and Fire Protection Engineering company. I want to have enough money to keep my family out of poverty and last my family generations. I want to also serve as a role model for African Americans around the world, and hopefully be a good parent to my potential children.
Top