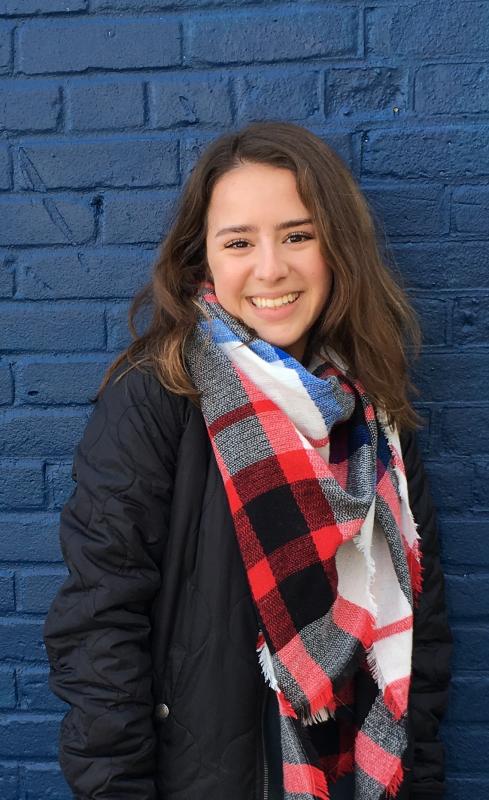 The staff and faculty are amazing, and the department feels like a family.
Name: Alison Davis
Hometown: Huntingtown, Maryland
Graduation date: May 2021
Why did you choose to study at the University of Maryland?
The University of Maryland was always one of my top choices for college. When it came down to deciding, I could imagine myself at UMD and it felt like home. Also, UMD was the only school that offered Fire Protection Engineering which I knew I wanted to declare going into college.
How did you hear about the Dept of Fire Protection Engineering, and what attracted you to the major?
I always knew I wanted to be an engineer but wasn't sure what area I wanted to go into. I heard about Fire Protection Engineering from a family friend, who was a senior in the department at the time. I went to an open house and learned more about the major and fell in love with it. The ability to directly be able to protect people solidified that this was the major for me. Everyone wants to make a difference and I could see myself helping people in my future career which is what I want to do. Fire Protection Engineering also has a lot of different paths that you can take career wise, which was appealing because as a freshman you don't always know exactly what you want your focus to be on, so the flexibility of this major was another positive aspect.
What's been the best thing about your academic experience here so far?
The best thing about my academic experience at UMD so far has been my interaction with the Fire Protection Department. The staff and faculty are amazing, and the department feels like a family. I have made some great friends from Fire Protection and have had great opportunities through the department like volunteering at Maryland Day and assisting with research.
Have you conducted any on- or off-campus research? If so, how has your research affected your student experience, or future plans?
I helped Hamed Salehizadeh with research on firebrands. I started this my spring semester of freshman year and it was a great experience. It not only taught me about time management but gave me hands on experience that I could not have received in a classroom. I learned about different techniques for research and eventually began to run experiments on my own. I will ideally continue doing research throughout my college career.
Which has been your favorite class, and why?
I haven't taken many classes, and I'm sure I'll have new favorites as the years progress, but as of right now my favorite class I've taken has been differential equations. It was a lot of work but it has been the most rewarding class for me because I put in a lot of effort and it ended up paying off. I also feel like I actually understood the material from this class which I was proud of.
Which is the hardest class you've taken?  Any suggestions for other students on how to manage it?
The hardest class I've taken so far has been Chem135. I didn't have much chemistry experience from high school so this was a challenge for me. I recommend that other students who are struggling, go to office hours and find somebody to study with. Being able to talk through concepts makes it easier to understand. Don't be afraid to ask for help from somebody that knows what they are doing – this advice is good for any difficult class you might take.
What activities are you involved in outside of the lab/classroom?
I am a member of Chaarg which is an all women fitness group, the Society of Fire Protection Engineers and I am involved with the Catholic Student Center.
What are your post-graduation plans?
I plan to go into the work force after I graduate.
Alison is in the Honors College, specifically University Honors. She received the Dean's Scholarship from UMD and is one of the 2017 recipients of the Northrop Grumman Mission Systems Engineering Scholarship.
Top