Rhino Donates $100K to Legacy Campaign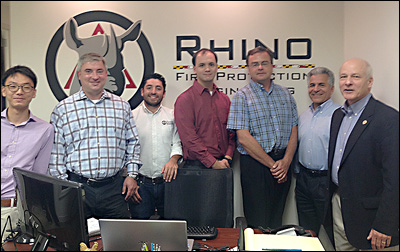 Left to right: Brian An (M.S. '11), Craig Thompson (B.S. '92, M.E. '01), David Escalante (M.E. '11), Jonathan Kilpatrick (B.S. '14), Rhino founder John Mitros (B.S. '98), Fernando Escalante (B.S. '85, M.S. '98) and FPE Professor and Chair Dr. Jim Milke (B.S. '76).
The Department of Fire Protection Engineering's (FPE) Legacy Campaign for a Professor of the Practice received a boost from Rhino Fire Protection Engineering this summer. The company's $100,000 commitment to the endowed fund will help ensure that the practical side of the profession remains a permanent part of the department.
"We wanted to give back to the department that provided us with an outstanding education and also help continue support for the high standards of the university," explains Rhino founder John Mitros (B.S. '98).
With the Rhino gift and the recent $50,000 commitment from AcuTech (Dave Moore, B.S. '79), the campaign is currently just shy of the $1,500,000 mark. Will your gift be the one that puts us over the edge?
To learn more about FPE's Legacy Campaign and our generous donors, visit fpe.umd.edu/legacy-campaign or contact:
Allison C. Corbett
Associate Director of Development
Department of Fire Protection Engineering
3106C J.M. Patterson Building
University of Maryland
College Park, Md. 20742
301-405-5841
acc@umd.edu
Thank you!
Below are just some of Legacy Campaign's many sponsors and donors. A complete list of donors is available online.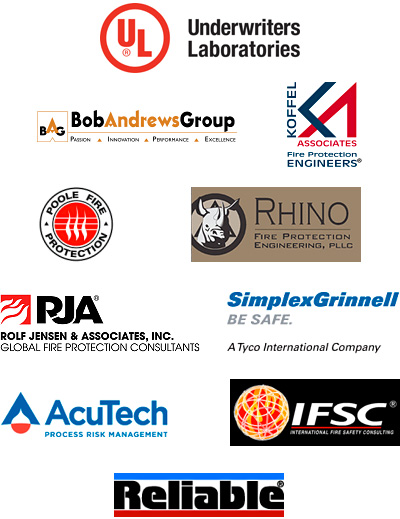 Published October 26, 2014