FPE Hosts 1st Annual Academic Recognition Luncheon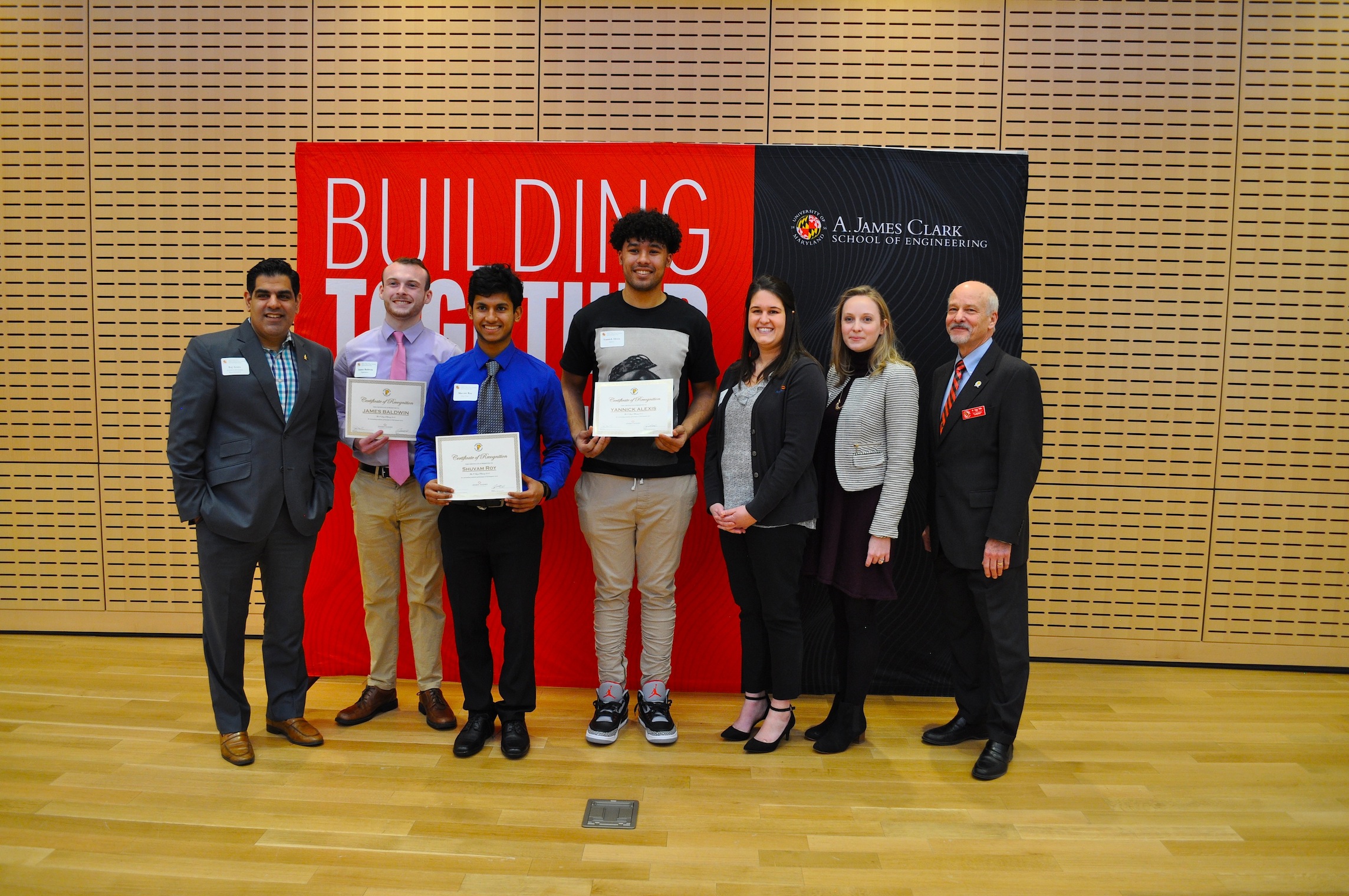 On February 4, 2019, the Department of Fire Protection Engineering (FPE) at UMD hosted its 1st Annual Academic Recognition Luncheon in the Clark Hall Forum. The FPE students who made the Dean's list during the Fall 2018 semester were recognized, in addition to four students who received Jensen Hughes awards:
Yannick Alexis – an FPE Senior who conducted research on the non-electrical thermal activation of circuit breakers
James Baldwin – an FPE Sophomore whose research focuses on Thermally Induced Failure of Li-ion Batteries
Shuvam Roy – a First-year FPE major sporting a 4.0 GPA and is still developing his research project
Madison West – an FPE Junior, currently studying abroad at Lund University in Sweden (honored though not in attendance)
As the top performers in each class, these four students each received scholarships to recognize their achievement.
The luncheon was sponsored by Jensen Hughes (JH), a long-time FPE industry partner. Speakers included Kyle Zeller (FPE Development Director), James Milke (FPE Chair), Catherine Hamel (FPE alumna and Keystone Professor) and Raj Arora (JH President of Strategy & Business Development).
Published February 4, 2019