FPE Alumni Frank Rudilosso Named 2021 '40 Under 40'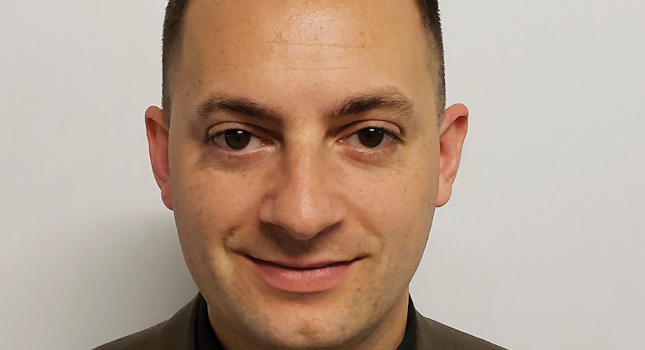 Frank Rudilosso (M.S. '10, B.S. '06) has spent the majority of his professional career working at a healthcare facility helping to ensure compliance and safety are front and center.
Having a fire protection engineering background and previously holding leadership positions in fire safety, life safety and facilities management has led him to his current position, where he is responsible for regulatory readiness, standardization and operational excellence for facilities programs.
Rudilosso has been instrumental in developing a new department to help standardize, manage and track the organization's inspection, testing and maintenance program. [He] was part of the team that developed and implemented a visual asset management tool that helped [New York Presbyterian] NYP receive the American Society for HealthCare Engineering Excellence in Health Care Facility Management Award in 2016. The tool has been integrated as part of NYP's ongoing compliance program to effectively manage the physical environment.
As a member of the ASHE COVID recovery team, [Rudilosso] has helped develop the immediate needs steps recovery resource for health care organizations and is the current chair of the ASHE Member Tools Task Force where he leads a team of subject matter experts who develop resources for health care facility engineers to assist with specific challenges that arise within the healthcare industry.
Rudilosso wrote, or co-wrote, multiple articles pertaining to regulatory readiness, facilities operational excellence and fire and life safety as it relates to health care facilities. His focus has been on complying with regulations and ensuring facilities operational excellence.
Most recently, Rudilosso contributed to a book entitled, Developing Code-Compliant Integrated Fire Protection and Life Safety Inspection, Testing and Maintenance Programs, which was published earlier this year.
Outside of work, he enjoys playing golf, spending family time with his wife and three children, and coaching his children' soccer teams.
-- GARY COHEN, CHRIS VAVRA and AMARA ROZGUS; MAY 17, 2021, for Consulting-Specifying Engineer.
Published May 24, 2021