High School Design Challenge
The Department offers the FPE Design Challenge (FPEDC) each spring term at selected high schools in the Baltimore/Washington D.C. area. This project involves the design, construction and (burn) testing of a small housing model where the challenge is to provide innovative means of fire detection and suppression. The final burn is hosted by the U.S. Bureau of Alcohol, Tobacco, Firearms (ATF) and Explosives Fire Research Lab. The FPEDC is a principal aspect of our recruiting and outreach mission.
The competition includes three phases:
    1.  A series of short lectures and discussions on fire protection principles
    2.  Mentoring of the high school students as they develop their designs
    3.  An experiment where a fire is ignited in the housing model to test the performance of the fire-safety aspects of the design
2019 Participating High Schools: 
Past Winning Teams:
2018 - E. Seton, Team A (pictured below)
2017 - E. Seton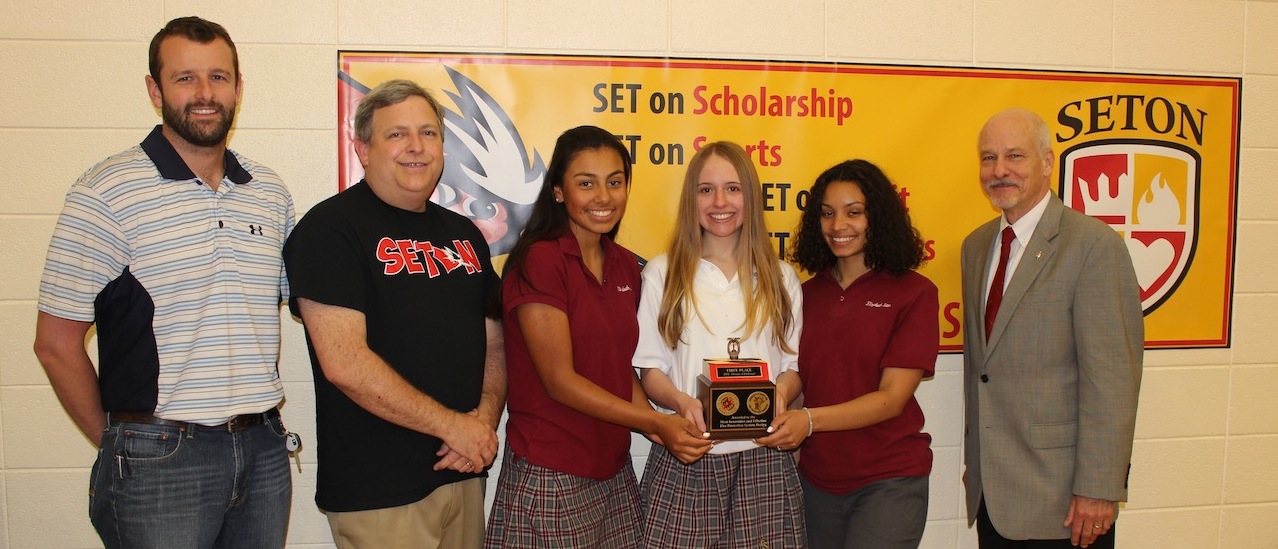 Check back during the Spring semester for the 2019 'burn' date!
Top