Class of 2022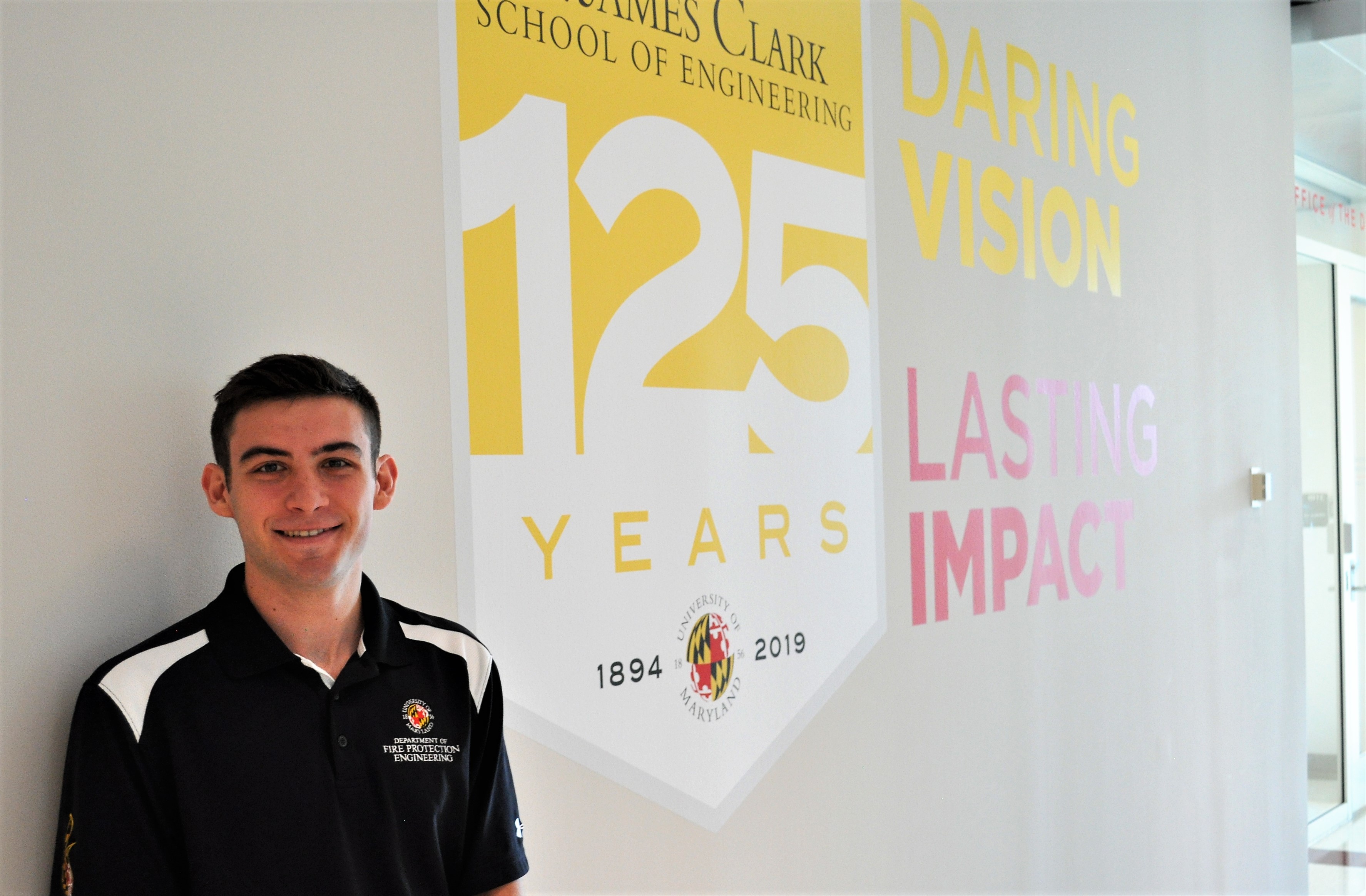 Hometown: Albany, NY
High School: The La Salle Institute

"My favorite feature of FPE is the uniqueness of the major. The classes we take and the topics we study set us apart from other engineering disciplines."
Why did you choose FPE over other STEM majors?
I chose FPE over other majors because I wanted to have a career that would allow me to work with the fire service and help protect the lives of others.
What do you value most about the Department and your time with FPE?
I value the people I meet in FPE as well as the ability to get to know my professors and faculty on a more personal level than most other majors.
How else are you involved in the campus community, either in or outside of the Department?
I'm  member of SFPE, Terrapin Works and the Knights of Columbus.
When you're not in class, or serving the Department, where can you be found?
I spend a lot of time in D.C.!
What is the best thing about UMD?
My favorite thing about UMD is bonding with my roommate, Andy.
Top