Class of 2022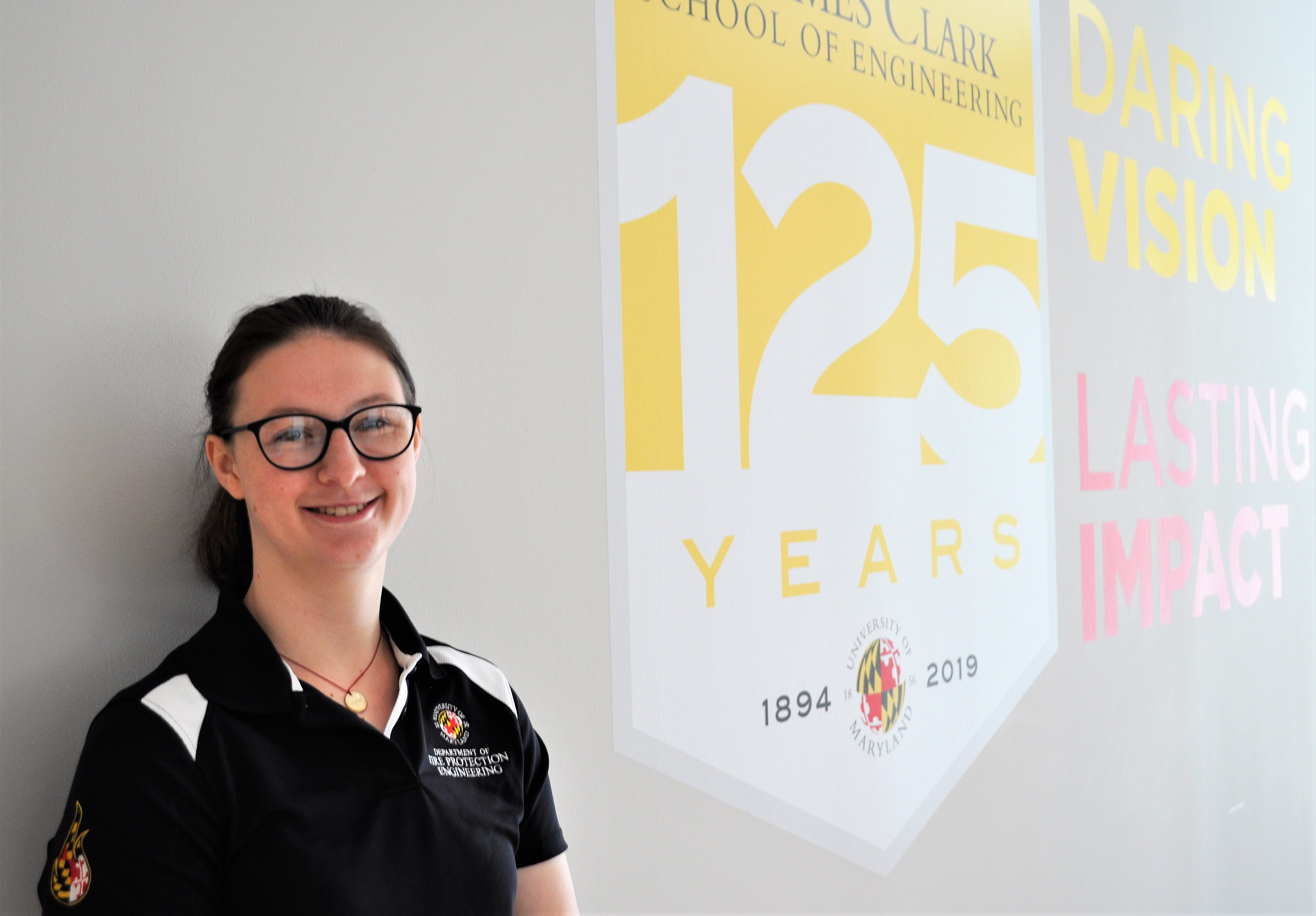 Hometown: Columbia, MD
High School:  Atholton H.S. 

"This major is diverse - many people think that FPE is a very specific major, but in reality we can work on multitudes of topics varying from batteries to electric vehicles, code consulting, wildland fires, fires in microgravitiy environments/space, and so much more!"
Why did you choose Fire Protection Engineering over other STEM majors?
What really drew me to this field over other engineering fields was the potential to do good in the community. The research done in the Department is world renowned, and extremely pertinent so the ability to get to work on something that could potentially help someone tomorrow, or in the next few days is such an amazing feeling.
What do you value most about the Department and your time with FPE?
I love how much the FPE department is like a small family. Being one of the smallest engineering majors definitely has its perks with small class sizes, great professor-student relationships, and easily getting to know everyone in the department. In addition, getting involved in the department is quite easy with such a small major. I am only a sophomore and I am the vice president of the Society of Fire Protection Engineering (SFPE) and have been doing ambassador work and research for the department for the past half a year. Even though we are small, we still have the resources any other engineering major has like opportunities to work in labs, many career and internship opportunities, and so much more. And on top of that, we also have stuff other majors don't like our own SFPE, our own career fair, and amazing advisers. 
How else are you involved in the campus community, either in or outside the Department?
Outside of the FPE department, I am still very involved on campus. I am a part of Flexus (the living-learning community for females in engineering) and Art Scholars. I am also a member of Women in Engineering and the Society of Women Engineers. Outside of school, I play violin in the UMD Repertoire Orchestra (UMRO) and I compete on the Club Dodgeball team for the school. My other hobbies include playing on other intramural sports teams, watching movies with my friends and attending UMD sporting events.
When you're not in class, or serving the Department, where can you be found?
Either singing Broadway show tunes, or discussing the intricacies of the Marvel Cinematic Universe :-)
What is the best thing about UMD?
I love the size of campus. Going to basketball and soccer games is so much fun, and you can really see the school spirit. Plus everyday you stroll down the sidewalk you are 100% guaranteed to see or meet someone new because the campus is so big.
Any last words for prospective students?
Get involved in campus as much as possible, and take every opportunity to network!
Top