Class of 2022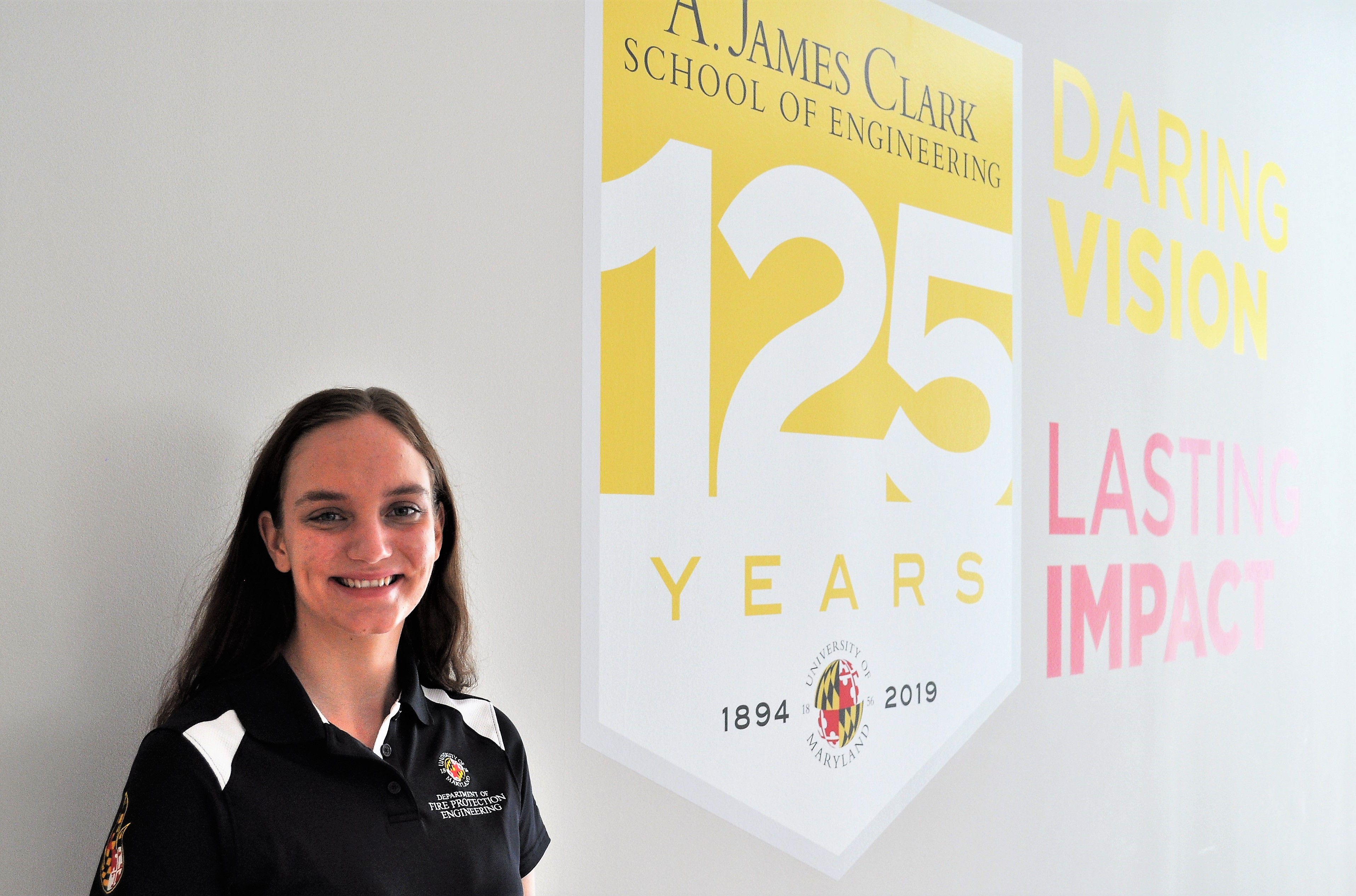 Hometown: Chesapeake, VA
High School: Grassfield H.S.

"This major is quite versatile. A degree in FPE can take you so many places, whether you want to do research or work in industry; whether you want to be internationally-based, or State-side; whether you want to continue into higher education, or not. The uniqueness and flexibility of this major are impressive."
Why did you choose Fire Protection Engineering over other STEM majors?
I knew that I did not want to be in the dominant engineering fields of electrical or mechanical. I wanted something less broad. The other more biology or chemistry-based majors did not align with my academic strengths or interest. I chose FPE as it aligned much better with my interests and the business side of the field appealed to me a lot when thinking about career potential. 
What do you value most about the Department and your time with FPE?
I value the community of people that are there to support you in one way or another along the way. I like how many opportunities there are to get involved in the department past just the classroom. Whenever I have an idea or see an opportunity, I can always go to Nicole or Dr. Milke to make something happen. They are always happy to help and it is such a big support. Their attitudes extend to the students in the department who are always collaborating and helping each other out. 
How else are you involved in the campus community, either in or outside the Department?
I'm a member of the SFPE student chapter, FLEXUS member, in a student organization called FLAME- Foundational  Learning and Mentorship Experience, where we mentor elementary and middle school students in PG county schools about STEM topics through experimental learning
When you're not in class, or serving the Department, where can you be found?
At a dining hall eating with friends and procrastinating about school work.
What is the best thing about UMD?
The wild things that are always happening around campus. I usually don't know what exactly is going on, but it is always a good show to just sit back and watch all of the events and other crowds that happen all over campus. Never a dull moment on a large and energetic campus like this one. 
Top