Class of 2021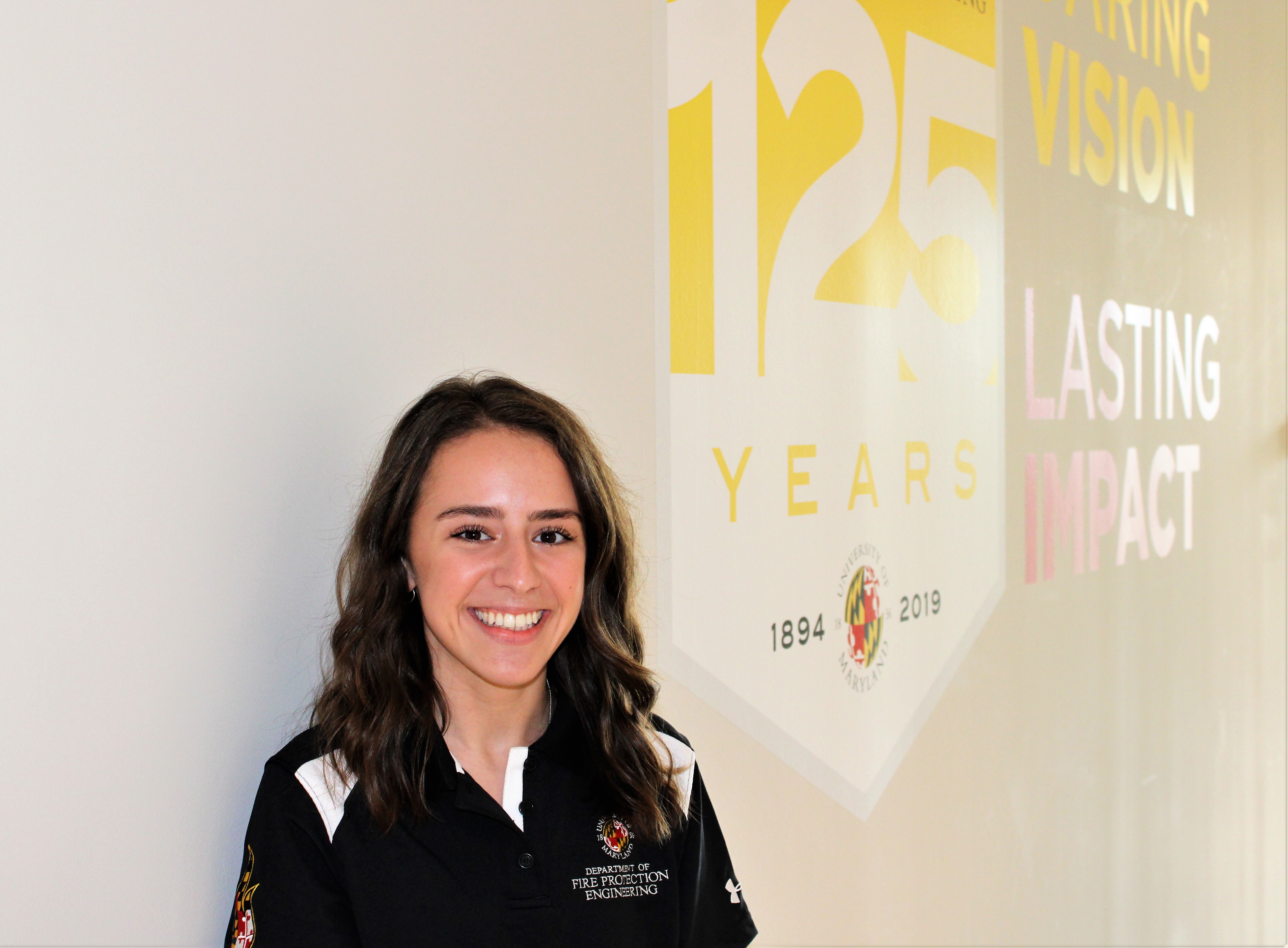 Hometown: Huntingtown, MD
High School: Huntingtown H.S.

"Having the ability to build such close relationships with faculty members and peers is my favorite part of FPE!"
Why did you choose Fire Protection Engineering over other STEM majors?
I like the flexibility that FPE offers. There are a lot of different paths you can take with FPE, with some of them being consulting/design, research or forensics. The fact that I had the ability to chart my own course with this major was one of the deciding factors for me choosing FPE.
What do you value most about the Department and your time with FPE?
I value the time and energy that the Department puts towards undergraduates. There are so many opportunities for undergrads to get involved with the department through research, FPE ambassadors, SFPE and Salamander. I have been able to get involved in so many things that I wouldn't have known about or been encouraged to do, had it not been for the Department's dedication to the undergraduates. 
How else are you involved in the campus community, either in or outside the Department?
Apart from being an FPE Ambassador, I'm part of the Honors College - University Honors, Catholic Terps, Guide Dog Foundation, SFPE, Salamander Honors Society and Undergraduate Fire Protection Research. 
When you're not in class, or serving the Department, where can you be found?
Hanging out at the CSC with my friends or going to puppy class with my guide dog!
What is the best thing about UMD?
I really like that UMD is such a large school, but you have the opportunity to make it feel small if you desire. You can go to sporting events, and be a part of Greek life, or join smaller, more specific clubs. You can find different communities that suit your various interests and these groups allow you to make UMD feel smaller and more personal. The FPE department is a perfect example of taking a large campus and making it feel like a more tight knit community.
Any advice for prospective students?
Don't be afraid to put yourself out there and get involved. The earlier you get involved, the more connections you will make and the more you will learn about what you do or do not like.
 
Top